Magento 2 Extensions
Written by ITORIS Team, 2017-09-20

How to manage the registration process? How to approve wholesale accounts manually? How can admin verify the entered information before allowing customers to log in your store?  It can be hard to carry out the mentioned demands using the Magento's out of the box functionality only.
Pending Registration is a Magento 2 module responsible for validating customer registrations manually and verifying necessary users' data.  After the registration process is finished you are able to request additional information about your clients by contacting them directly by email. The admin can check the reliability and relevance of entered data before allowing customers to log in and make purchases in your store.
Read more...
Magento 2 Extensions
Written by ITORIS Team, 2017-08-25

Managing and updating hundreds and thousands of products with custom options may turn into a nightmare, especially when you have to edit a bunch of options within a short period of time. Creating options templates and applying them to a number of products will help to solve the issue. The Dynamic Products Options extension saves your time and helps to optimize the process of updating custom options.
The extension expands the functionality of creating and applying options templates to multiple products in bulk. It improves and simplifies the process of updating products by allowing to make changes in one options template only and associate it to multiple products.
Read more...
Magento 2 Extensions
Written by ITORIS Team, 2017-08-08

Let's imagine you need to have different products for wholesalers and retailers, or hide some products for retailers only. Or you want to add additional call-to-action before customers can view product details. Magento offers you some options to hide products or categories by disabling or putting them out of stock.
The Catalog Permissions extension improves this Magento 2 functionality and helps to hide categories and products separately, globally, or per store view. The 4 most popular use cases are highlighted below.
Read more...
Magento 2 Extensions
Written by ITORIS Team, 2017-07-31

The Magento market offers a plenty of incentive programs motivating customers to contact you and perform such actions like registration, call for prices, participating in promotions, and etc. Controlling product price visibility can create additional incentives for potential consumers to take a step closer to the purchases.
The "Hide Price" extension for Magento 2 provides the functionality allowing to set various price visibility modes within your website or a store, per category or per product. Wondering how to hide prices for "Wholesalers" only during the Christmas sales? Want to make a particular category of products not available to buy? Or need to hide button "Add to Cart" replacing with message "Call for Price" for the not logged in users? The following 4 ways will help you to reach all these issues.
Read more...
Magento 2 Extensions
Written by ITORIS Team, 2017-07-26

Providing customer service based on trust creates an opportunity for maintaining long-term relationships with your clients. How can you collaborate with customers allowing to make their voices heard? Creating custom forms is one of the key aspect to stay in touch with your potential consumers.
Add contact and feedback forms that make you stay aware of issues users can face, create surveys to make sure you are offering the right products and services, run an online newsletter form to keep you clients coming back. The Professional Form Builder for Magento 2 handles with various types of forms customizing them in your own way.
Read more...
Magento 2 Extensions
Written by ITORIS Team, 2017-04-03

Do you sell building materials or goods requiring the size be entered by the customer like blinds, doors, windows, etc.? There is no possibility in Magento 2 natively calculate the final price or shipping weight based on the product dimensions. So how businesses like this can handle it in Magento 2?
The Price Product Formula module for Magento 2 offers the possibility to apply formulas and conditions based on product options. The extension helps to customize products in a simple way. The final price will depend on the entered data. You can find more detailed information about the extension's features in the User Guide.
Read more...
Magento 2 Extensions
Written by ITORIS Team, 2017-03-16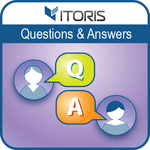 Customer service is one of the important incentive to generate revenue growth and keep clients coming back. No matter how good your product descriptions are, customers will still visit your store, and ask a variety of questions. You may spend hours answering questions, or hire extra hands to submit replies. Or you can provide ability for customers to help each other by posting answers and questions on products' pages. Product QA for Magento 2 offers ability for customers and guests to share experience, information, or pieces of advice directly on all products' pages.
The extension helps to create a unique customer experience, as your clients no longer need to wait for answers from support team. Users will be able to ask questions and post answers directly on each products' pages. The block with all questions and answers is built in a separate tab to make Product Q/A easy and convenient to read.
Read more...
Magento 2 Extensions
Written by ITORIS Team, 2017-01-10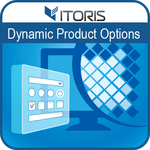 Bundling of products is a smart way to increase your profit by selling sets of goods for a lower price. What if you don't need to create separate bundle products but add a bundle offer as additional options to the main product? For instance, you sell a bike, and want to create a bundle offer that includes a cycle bell, a bottle, a track pump, and theft protection. The Dynamic Product Options extension for Magento 2 allows to associate options to other products. Now customers will see your bundle offer on the same page view with the rest of options.
Customers may be unaware of existing certain goods in your store. You can easily add them to a product, thus users will see the whole set. If a customer has chosen the option from a bundle offer, the associated product's inventory will be deducted on checkout. Therefore, the module will definitely help to manage the inventory.
Read more...
Magento 2 Extensions
Written by ITORIS Team, 2016-11-15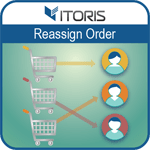 While managing stores in Magento have you ever experienced situations when your customers ask to assign guest orders to existing customers' accounts? Or combine all orders from different accounts into a single one? By default Magento won't allow to do this. But the ITORIS team will help to predict customers' wishes and provide more possibilities for you and your clients.
Using the Reassign Order extension for Magento 2 you can reassign orders between customers' accounts manually, assign guest orders to the customer account with the same email automatically, and even more.
Read more...
Magento 2 Extensions
Written by ITORIS Team, 2016-11-14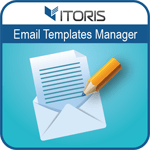 Emails are essential as they create fast and reliable form of communication between you and your customers. Emails help to keep in touch with customers about different events, day-to-day promotions, new discounts and more! But to edit a minor part in email you have to create a new transactional one. Now let's imagine that you need to edit texts in dozens of emails and for separate store views. It's kind of time-consuming, isn't it? The ITORIS team offers an absolutely new approach of editing email templates in Magento® 2.
We've developed the Email Templates Manager extension for Magento® 2 which will provide a powerful endorsement of your brand. To edit some details in emails, choose a system email on the list and select a necessary store view. With these few clicks you can easily edit and send any email to your customers. What is more, you can attach documents, invoices, other files to emails, add CC and BCC, and etc. within Email Templates Manager.
Read more...