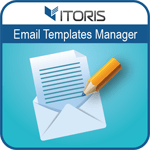 Emails are essential as they create fast and reliable form of communication between you and your customers. Emails help to keep in touch with customers about different events, day-to-day promotions, new discounts and more! But to edit a minor part in email you have to create a new transactional one. Now let's imagine that you need to edit texts in dozens of emails and for separate store views. It's kind of time-consuming, isn't it? The ITORIS team offers an absolutely new approach of editing email templates in Magento® 2.
We've developed the Email Templates Manager extension for Magento® 2 which will provide a powerful endorsement of your brand. To edit some details in emails, choose a system email on the list and select a necessary store view. With these few clicks you can easily edit and send any email to your customers. What is more, you can attach documents, invoices, other files to emails, add CC and BCC, and etc. within Email Templates Manager.
Let's have a look into how to edit system emails directly without creating transactional ones. You can find and edit all Magento email templates following Marketing -> Email Templates (Advanced). After Email Templates Manager is enabled, the custom email templates created here will substitute the default Magento ones. Also you are able to pick up a separate view for different emails.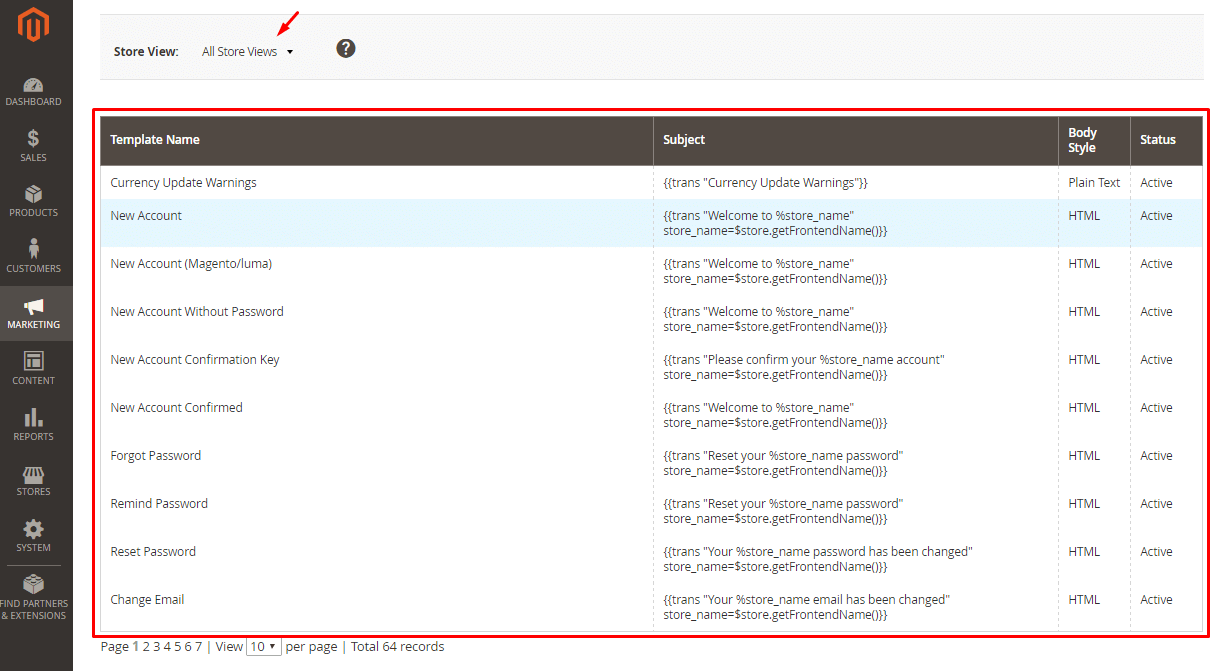 Using the extension you no longer need to create plenty of transactional emails. Choose the system email on the list. Then scroll the page down and find the "Email Configuration" section. There are 3 buttons at the top of the section: "Preview Template" to see the template's preview, "Save Template", and "Load Default" to load the default Magento email template. As only an active email can be sent, select "Active" in the "Active" dropdown. Also you can choose the email's format in "Body Style".
The extension provides ability to edit such fields as "From name" (1) and "From Email" (2). These fields are required and marked with a red asterisk.
By default Magento® 2 won't allow to add CC (3) and BCC (4) to your emails. Email Templates Manager allows to put an email address here to make the recipients visible or not.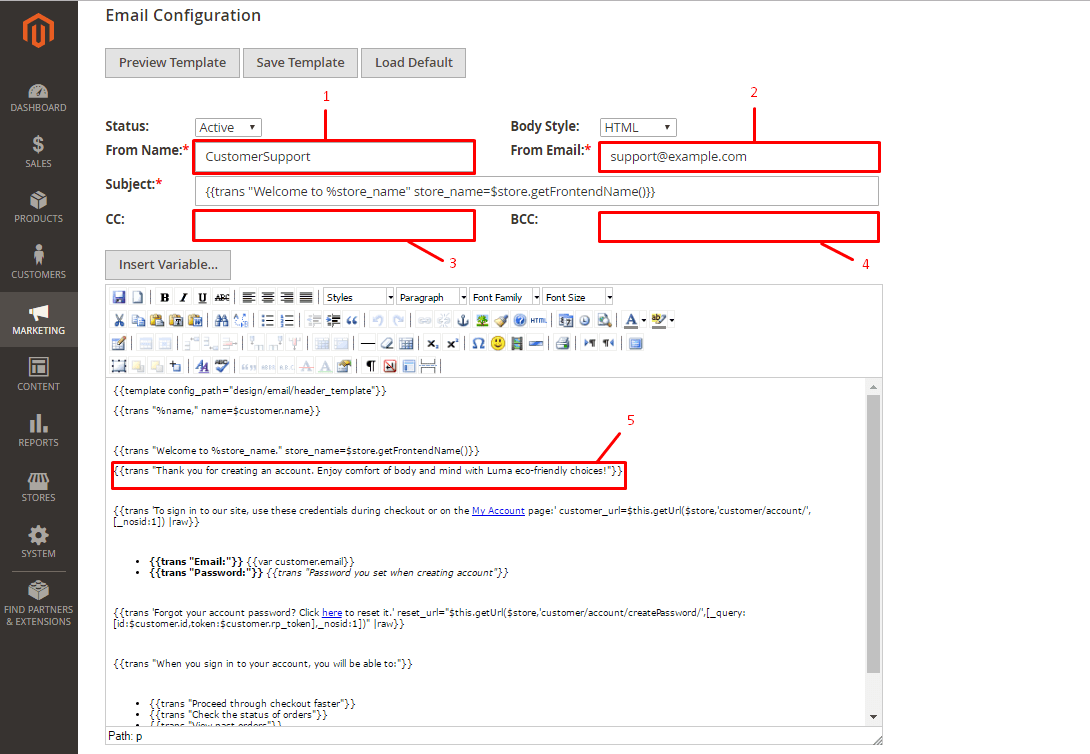 The extension provides a convenient WYSIWYG editor. Here you are able to complete details (5) to fit your needs. Thus the email will look more complete and informative.
Email Templates Manager allows to attach various files, invoices, PDF agreements, enclosures, and more. Scroll the page down. In section "File" you can upload a necessary file. In our case we've attached "Terms and Conditions".

After the customer's registration, the following message with the added text and the attached file will be sent to the email.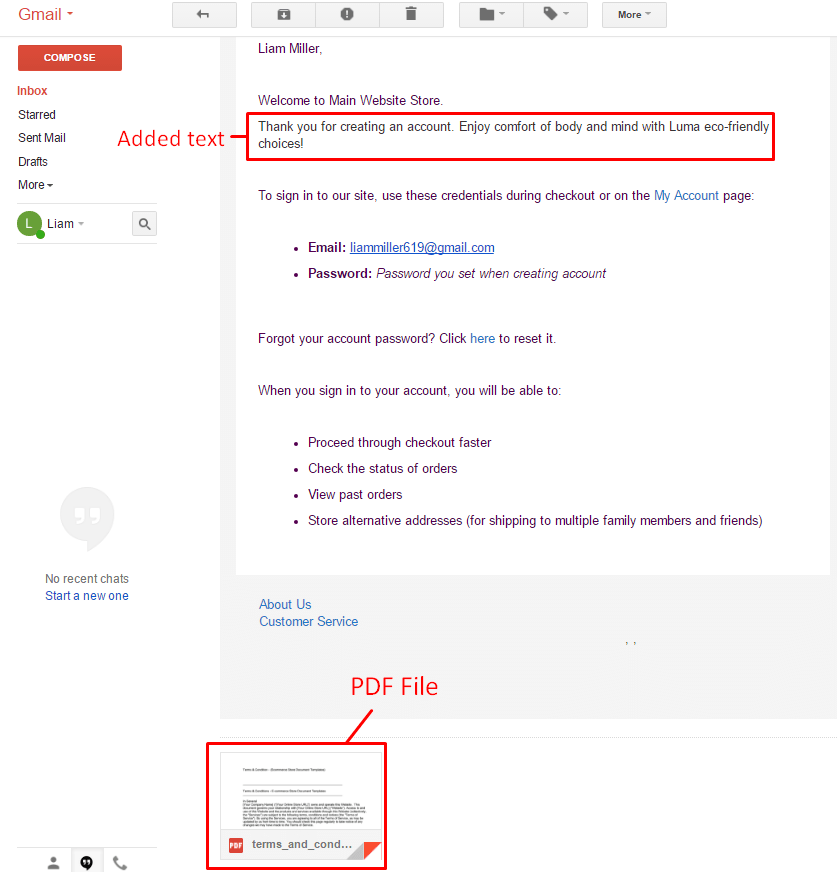 Email Templates Manager for Magento® 2 will allow you editing emails easily in a convenient way. You no longer need to create a separate transactional email to add a few details. Now you can edit system emails directly choosing a necessary store view. The extension extremely simplifies the editing process. If you want to provide your customers with additional information about coming events or promotions, you can attach to emails a file, invitation, business agreements. Enter fields "CC", "BCC" or "From Name" and "From Email", use a convenient editor to enhance capabilities of your store within Email Templates Manager.
Check out our video tutorial about the Email Templates Manager extension's functionality.