Video Tutorial
The Email Templates Manager extension for Magento 2 introduces a simple way to manage and edit system emails directly for certain store views. You no longer need to create transactional emails to change templates within the text area only. Now you can edit texts via the convenient WYSIWYG editor, load templates with default values, define senders' data, add CC and BCC and attach various files to emails.
Customize system emails directly
Don't want to spend tons of time creating transactional emails every time when minor changes are required in the email? The tool provides the list with the default email templates available for editing. Just pick up a necessary email and edit it via the WYSIWYG editor available below the list. The whole management takes place in backend separated from the Magento 2 default email templates section.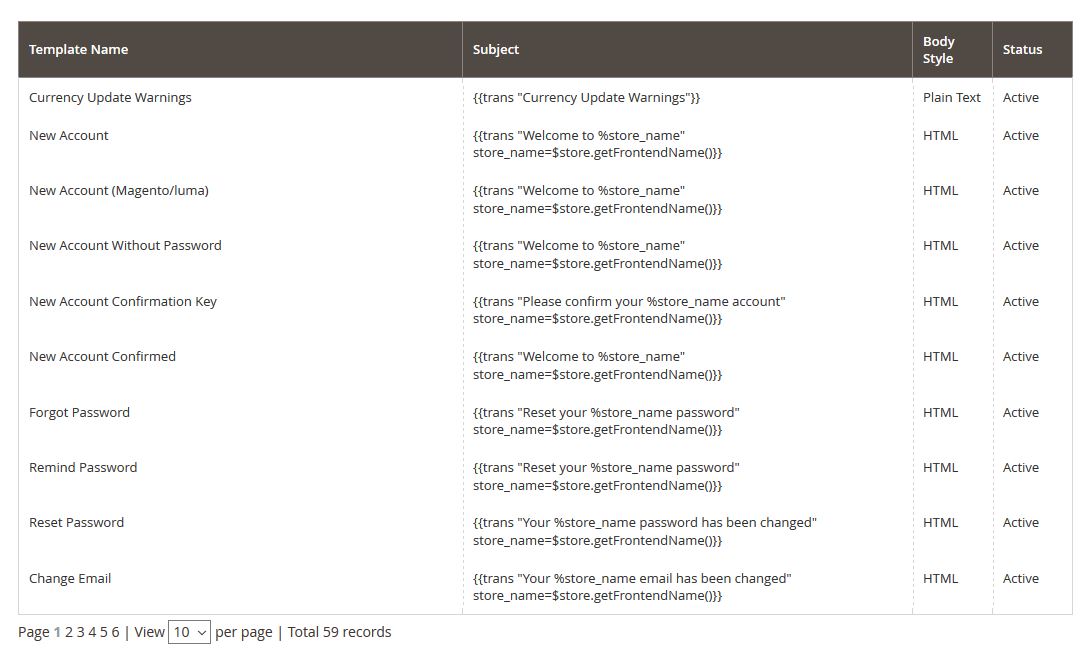 Edit templates for different store views
Need to configure email templates for different store views? Running German, English and Spanish store views and looking for translation? The extension allows to modify system emails for different store views by switching to a necessary store and choosing a template. The built-in editor helps to customize texts literally in several minutes.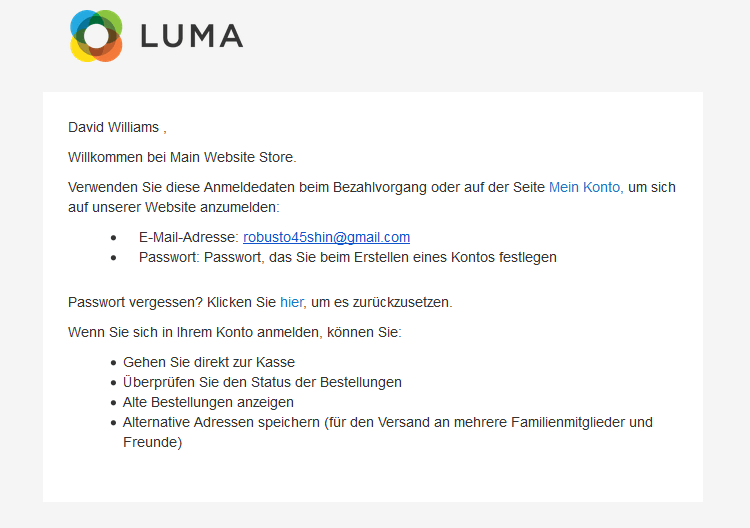 Use WYSIWYG to customize templates
The integrated WYSIWYG editor helps to edit templates your own way. The editor provides the default features as customizing texts, changing styles, inserting pictures, links, etc.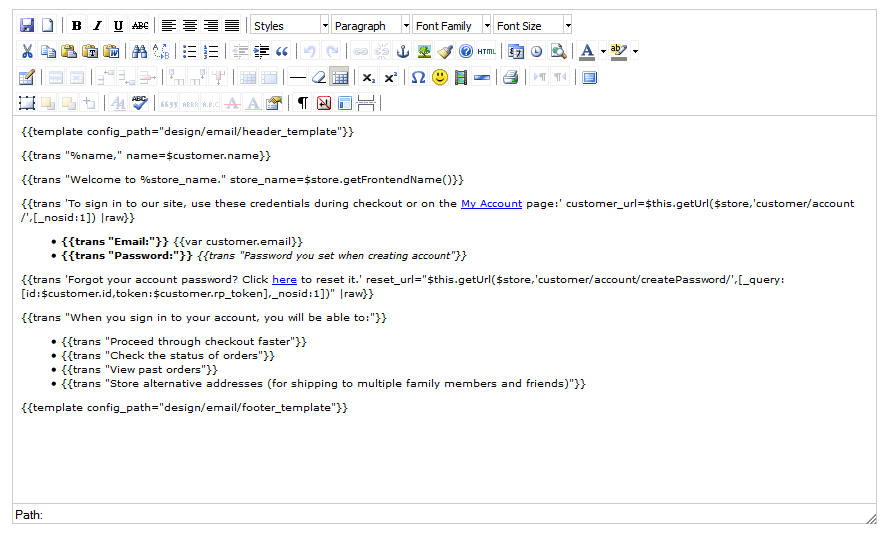 Specify senders and add CC and BCC
Now you can define sender's email and change its name per each email template. Need to send copies to certain emails? The extension enables CC and BCC available in the email configuration section.
Now you can easily upload template's default values using the "Load Default" button or preview the modified template. You can also change the template's status setting it either active or inactive. Only active emails will be sent.

Attach various files to email templates
Your emails require attachments such as Terms and Conditions, Policy Return, bills, agreements, price lists? By default Magento 2 doesn't allow to attach files to emails. The Email Templates Manager extension helps to attach files of different formats in the email editor. Just choose necessary files locally and upload to the chosen email template. The attachments will be available below the email.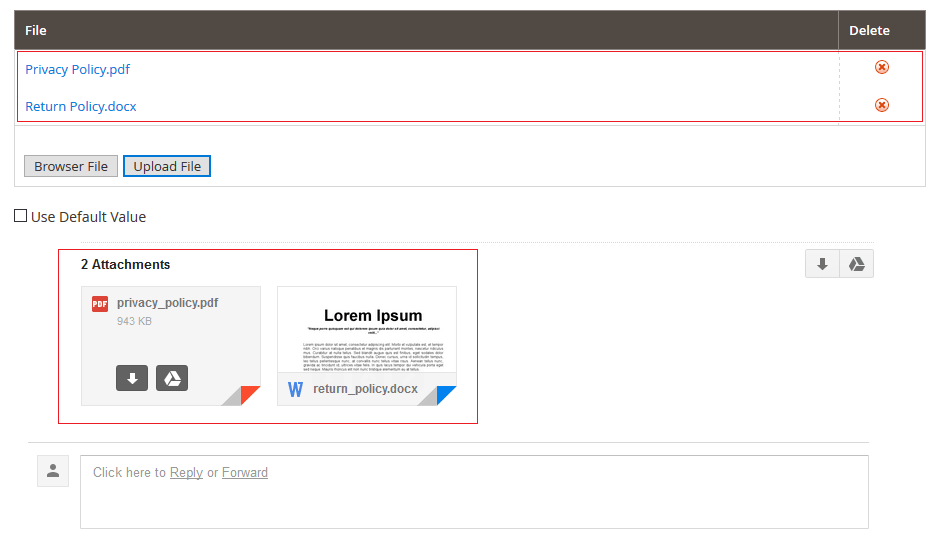 The Email Templates Manager extension for Magento 2 simplifies the email templates' editing. Using the extension you no longer need to create hundreds of transactional emails. Make all changes within chosen system emails only using the editing tool. Provide customers a priority to get customizable emails with files in their own language and deliver personalized and connected cross-channel experiences.