Videos
Written by ITORIS Team, 2017-05-06
Stimulate guests to register by hiding prices, add link "Call for Price", hide or replace button "Add to Cart" by your custom stock message, and even more, using the Hide Price extension for Magento 2. It's an easy-to-use extension that helps to manage prices' visibility for selected customer groups in whole, per category or per product. You may easily remove the ability of adding products to cart and leave a custom message instead. Thus, you can get all you need in one extension only.
Read more...
Videos
Written by ITORIS Team, 2017-04-10
Want to increase sales up to 15% and offer customers the diversification of product lines? The Auto Related/Upsells/Cross-sells extension for Magento 2 will help to achieve your goals! The extension saves your time and adds related/upsells/cross-sells to products automatically in whole or per store view. The video tutorial will guide you through the each type of product relationships settings, show how related products, upsells, and cross-sells work on Frontend, and you will get an idea about how to use the extension.
Read more...
Magento 2 Extensions
Written by ITORIS Team, 2017-04-03

Do you sell building materials or goods requiring the size be entered by the customer like blinds, doors, windows, etc.? There is no possibility in Magento 2 natively calculate the final price or shipping weight based on the product dimensions. So how businesses like this can handle it in Magento 2?
The Price Product Formula module for Magento 2 offers the possibility to apply formulas and conditions based on product options. The extension helps to customize products in a simple way. The final price will depend on the entered data. You can find more detailed information about the extension's features in the User Guide.
Read more...
Magento 2 Discussion
Written by ITORIS Team, 2017-03-27

Launching a promotion of store aggregates a lot of successful tips that may put your business on the map. One of them is offering coupons to your potential consumers. It's a good and fast tool to appeal to customers to visit your store more often and build trustful relationships. Magento 2 provides the ability to create coupons with discounts and apply it to multiple products or per product, if conditions are met. You can create a coupon within Cart Price Rules.
Read more...
Magento 2 Extensions
Written by ITORIS Team, 2017-03-16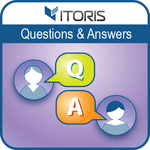 Customer service is one of the important incentive to generate revenue growth and keep clients coming back. No matter how good your product descriptions are, customers will still visit your store, and ask a variety of questions. You may spend hours answering questions, or hire extra hands to submit replies. Or you can provide ability for customers to help each other by posting answers and questions on products' pages. Product QA for Magento 2 offers ability for customers and guests to share experience, information, or pieces of advice directly on all products' pages.
The extension helps to create a unique customer experience, as your clients no longer need to wait for answers from support team. Users will be able to ask questions and post answers directly on each products' pages. The block with all questions and answers is built in a separate tab to make Product Q/A easy and convenient to read.
Read more...
Magento 2 Discussion
Written by ITORIS Team, 2017-03-14

After you've launched your state of the art ecommerce store, it's time to learn how to promote your business and corner the market. Magento 2 provides a number of important and powerful marketing tools that may help to take your store to a next level.
Read more...
Magento Extensions
Written by ITORIS Team, 2017-03-13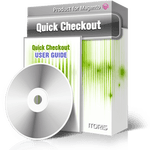 By default Magento allows multi-page checkout only. As a rule such type of checkout may take some time, if customers have to return back and change entered information. One page checkout allows to keep an eye on how many fields left and helps customers to make a quick purchase decision.
The One Page Checkout extension for Magento allows to fulfill all relevant information within one page without reloads and forward steps. Now your potential customers will be much closer to future purchases as one page checkout allows to log in or register directly during checkout process, check out the products' details, prices, change quantities. Such functionality can help greatly to improve customer experience and build strong relationships.
Read more...
Videos
Written by ITORIS Team, 2017-02-21
How often do your customers contact you and ask for specific product information? Now you can enlarge the product knowledge base and allow your customers to submit questions and answers directly on products' pages. Tab Product QA is well-organized, so customers are able to find necessary information in few clicks. The extension allows to search QA, sort by relevance, mark QA as helpful, unhelpful, or inappropriate ones. Learn more about the main extension's features in our video tutorial.
Read more...
Magento Extensions
Written by ITORIS Team, 2017-01-24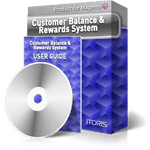 Nowadays companies are strengthening their efforts to increase brand's awareness. There are a lot of ways how to build mutually beneficial relationship with your customers and stimulate their demand for products or services. One of these ways is providing your customers with earning points for purchases and social activity. It's possible with the Customer Balance & Rewards System extension for Magento.
Your customers will be able to earn reward points by registering an account, buying certain products, sharing balance with friends, receiving points for the orders that can be redeemed for future orders, and more. Or customers can make purchases using reward points only. Such activity can make users visit your store more often as well as invite new visitors.
Read more...
Magento Extensions
Written by ITORIS Team, 2017-01-20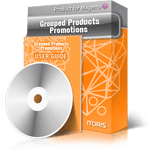 Grouped products may become a useful tool while running online stores. You can offer more products and increase sales. The Magento Grouped Product Promotions extension will allow to purchase products in special sets for different occasions and create discounts for products with custom options within a grouped product.
Imagine that you want to offer for your retail customers a knife set where each product has custom options and discounts. The extension allows to apply separate promotion rules to different combinations of simple products and customer groups, or make your promotion permanent or temporary. You will be able to display promotion blocks on products pages that will definitely draw customers' attention and motivate to purchase more.
Read more...
<< Start < Prev 1 2 3 4 5 6

7

8 9 10 Next > End >>


Page 7 of 13