Magento Extensions
Written by ITORIS Team, 2018-10-16

It's vital for online stores to have intuitive and well-organized menus and help customers find the information they are looking for. Thus by giving access to the information about products, promotions, or latest collections you will definitely turn your guests into potential customers. By default, you can place information everywhere on your website including banners on product pages and catalog pages, or redirecting the users to specific CMS pages on the Homepage.
Now you can also reach out to your customers directly through the advanced customer sidebar menu navigation. All the customer's details, orders, favorite products are stored on the customer's Dashboard. Using the Customer's Menu Manager extension for Magento you can edit or add new sections to the menu. Thus all the necessary and important information will be stored in one place.
Read more...
Magento Extensions
Written by ITORIS Team, 2017-03-13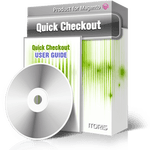 By default Magento allows multi-page checkout only. As a rule such type of checkout may take some time, if customers have to return back and change entered information. One page checkout allows to keep an eye on how many fields left and helps customers to make a quick purchase decision.
The One Page Checkout extension for Magento allows to fulfill all relevant information within one page without reloads and forward steps. Now your potential customers will be much closer to future purchases as one page checkout allows to log in or register directly during checkout process, check out the products' details, prices, change quantities. Such functionality can help greatly to improve customer experience and build strong relationships.
Read more...
Magento Extensions
Written by ITORIS Team, 2017-01-24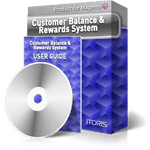 Nowadays companies are strengthening their efforts to increase brand's awareness. There are a lot of ways how to build mutually beneficial relationship with your customers and stimulate their demand for products or services. One of these ways is providing your customers with earning points for purchases and social activity. It's possible with the Customer Balance & Rewards System extension for Magento.
Your customers will be able to earn reward points by registering an account, buying certain products, sharing balance with friends, receiving points for the orders that can be redeemed for future orders, and more. Or customers can make purchases using reward points only. Such activity can make users visit your store more often as well as invite new visitors.
Read more...
Magento Extensions
Written by ITORIS Team, 2017-01-20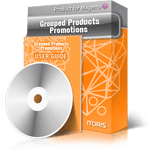 Grouped products may become a useful tool while running online stores. You can offer more products and increase sales. The Magento Grouped Product Promotions extension will allow to purchase products in special sets for different occasions and create discounts for products with custom options within a grouped product.
Imagine that you want to offer for your retail customers a knife set where each product has custom options and discounts. The extension allows to apply separate promotion rules to different combinations of simple products and customer groups, or make your promotion permanent or temporary. You will be able to display promotion blocks on products pages that will definitely draw customers' attention and motivate to purchase more.
Read more...
Magento Extensions
Written by ITORIS Team, 2017-01-18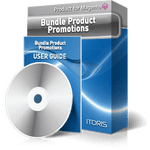 When holidays are coming, it's high time for online stores to offer customers great sales. Sales are an essential part of company's promotions, aren't they? Stores use promotions to find a loyal customer, who will lead to greater profits. But what if you want to offer a discount on a fixed set of products purchased together? The Magento Bundle Product Promotions extension provides you with three calculation methods that you can apply for a separate product or set your own price for the whole set. Also the extension will help to bundle products with custom options or configurable products that is impossible in default Magento.
Let's say you sell a sofa with custom options, and want to offer a coffee table, and cushions in one set. Your customers won't have ability to change bundle products or quantities defined by admin. But the extension allows to configure products' options before purchasing. Bundle Promoset is a good tool that will simplify the purchase decision.
Read more...
Magento Extensions
Written by ITORIS Team, 2017-01-05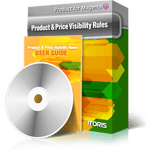 How do store owners enhance brand's awareness involving customers into store activity? There are a lot of ways to do that. One of them is hiding prices. For example, you want customers to log in before showing product prices. Thus registration in your store will be required. Or you have unique products for VIP clients, and don't want wholesalers to see these prices. The Product and Price Visibility Rules module for Magento will help to achieve it.
Imagine that you sell ski gear along with the most expensive skis for freeriding for the "Private Sales Member" customer group. You can leave skis visible for all users but only private members will see the prices. The extension is a perfect tool that allows to manage not only prices, but hide separate products or even entire categories.
Read more...
Magento Extensions
Written by ITORIS Team, 2016-12-23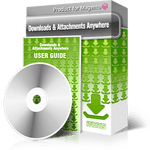 Let's imagine the following situation. You are running a furniture or a tool online store in Magento and want your customers to be provided with comprehensive information such as "how to use" tips, product manuals, instructions, downloadable images, or symbolic links. Or you need to attach files to CMS pages or static blocks. Now you are able to develop and extend your own unique content using the Downloads & Attachments Anywhere extension for Magento.
You can organize important files into categories and publish them anywhere on your site. Do you need to attach "License Agreement" to the "Private Policy" page? Or upload special promotion for a specific customer group? The module is a good tool to meet all your requirements.
Read more...
Magento Extensions
Written by ITORIS Team, 2015-10-05
Magento has recently released a new security patch SUPEE-6788 along with Comunity version 1.9.22 and Enterprise version 1.14.2.2. The details can be found here - https://magento.com/security/patches/supee-6788-technical-details
One of the security fixes delivered with the patch is disallowing backend URLs not starting with /admin/ or with your custom backend path. ITORIS has been working on updating all extensions for the new security standard. All patches for SUPEE-6788 will be provided for free.
Read more...