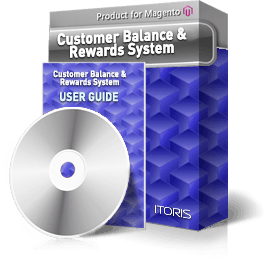 Customer Balance & Rewards module is a multi-functional Magento extension for your customers to be attracted to you stores and you to earn more. There are several ways you will benefit from it:
New purchases are stimulated
Customers purchase products and receive points for the orders that can be redeemed for future orders. As the points can expire (this depends on the settings you select), customers make new orders sooner.
Your store is visited more frequently
As points can be provided for "purchase-associated" activity - registration, visiting the website, reviews - customers visit your store more often that stimulates their interest and purchases as well.
Points can be provided for referrals, there is ability to share balance with friends - this is a source of new leads for your store from your current customers.
Advanced settings are for you to create the balance/rewards system you are looking for - you can easily manage rewards' rules and temporary promotions, set points-money conversions, set rewards for products in bulk or individually. WYSIWYG email templates are convenient to create.
Your customers will have a special area with their balance. Detailed history, ability to convert points into credits and vs, top up the balance, share credits with friends as well as earn points for purchases and website activity make the functionality attractive and stimulate purchases and activity on the store.
Features
See the Customer Balance & Rewards System DEMO
Products:
Ability to set reward points for purchasing products in bulk or individually for each product
Display product price and/or points for purchase
Price/points display set separately in catalog and on products' pages
Ability to purchase products for reward points only
Reward rules and promotions:
Points  to be given for registration, voting in polls, reviews, tags, signing for newsletters and other website activity rules
Points to be rewarded for the first order, large order, any order rules
Points to be given for friends' referrals rules
Points for temporary or permanent promotions with ability to choose from a variaty of conditions
Fixed or percentage reward rules

(new)
Reward points:
Allow/disallow converting points into credits
Points expiration setting
Minimum points to be converted
Conversion rate setting
WYSIWYG email templates for rewards' activity
Ability to set custom short and long visual name for reward points
Ability to limit usage of reward points on cart/checkout based on the order amount

(new)
Credits:
Allow/disallow purchasing credits (topping up balance)
Minimal credit amount to be purchased
Allow/disallow converting credits into points
Conversion rate setting
WYSIWYG email templates for credits' activity
Ability to limit usage of balance credits on cart/checkout based on the order amount

(new)
Customer balance:
Customer balance to be displayed in the customers' dashboard
Customer balance to be shown on the side block
Gifting system:
Allow/disallow customers to gift credits for other customers
Minimum credits to be gifted
Reward Rules supported:
Customer Registration
Customer Made First Order
Customer Made Any Other Order
Customer Made a Large Order
Poll Voted
Product sent to a friend and purchased
Sign up for a Newsletter
Product Tagged
Product Reviewed
Customer Birthday occurred
Referred Customer Registered
Referred Customer Made First Order
Referred Customer Made Any Other Order
Screenshots
Screenshots: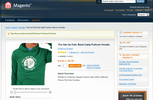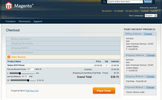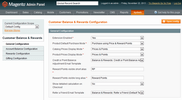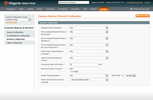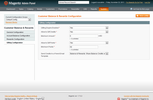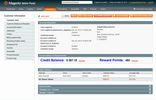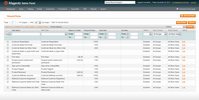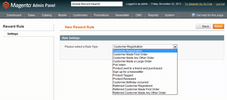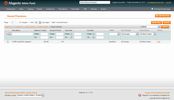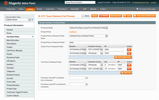 Documentation
Reviews
Customer Reviews
No reviews yet
Questions & Answers
Questions & Answers
No questions yet
Change Log
10 REASONS TO CHOOSE

Risk-Free Investment

No risk at all. 60-day money back guarantee.

Simple Licensing

One license per one Magento® installation. No store, website, or domain limitation. No monthly or hidden fees.

Free Updates

Get six months of free updates! Simply download the latest version of your favorite extension from our website when you need it.

Free Installation Service

Contact Us and we will help you install our extensions absolutely for FREE.

Full Open Source

No obfuscation, no encryption. Only Full Open Source extensions. Ideal for customizations.

Following Magento® Standards

All our extensions are written following Magento® code standards.

Professionally Tested Modules

We do our best to keep quality of our extensions: performance, functional, and cross-browser testing.

Comprehensive Documentation

Detailed documentation for all extensions is available online and in PDF. Forum and FAQs.

Outstanding Support

Free and friendly EST time support. Help, tips & tricks, and even small customizations will be provided.

Long Term Strategy

8+ years in eCommerce. We grow to provide you even better services and extensions, and are always open to customers' suggestions.