Video Tutorial
Want to notify customers about sales by sending the price alert by email? Now your customers and guests can get notifications if products are available at lower prices. Admin and registered customers can track the price updates in backend and frontend respectively.
Subscribe to price alerts on frontend
Let your customers receive price alerts once the product price is decreased. You can send the customized email template displaying the detailed information about the product and its discount. Price alerts are available for simple, virtual, configurable and bundle products with fixed prices. The email subscription box is available for guests shown on each product page. If customers are already logged in the subscription link will be available per each product.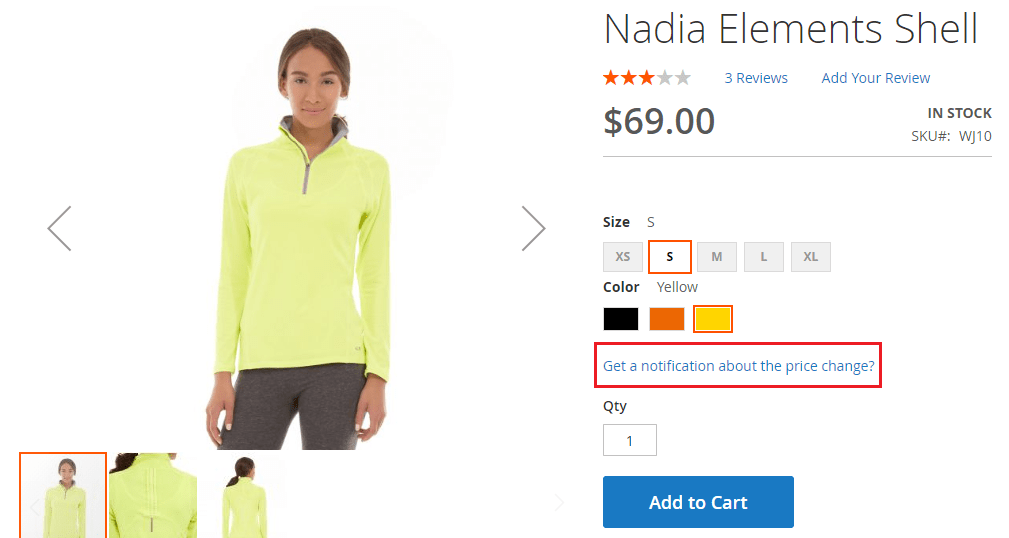 Manage price alerts in backend
You can track and manage price alerts in the customer settings. The extension allows to filter price alerts in the log, track price updates, unsubscribe customers or reset the initial price to the changed one.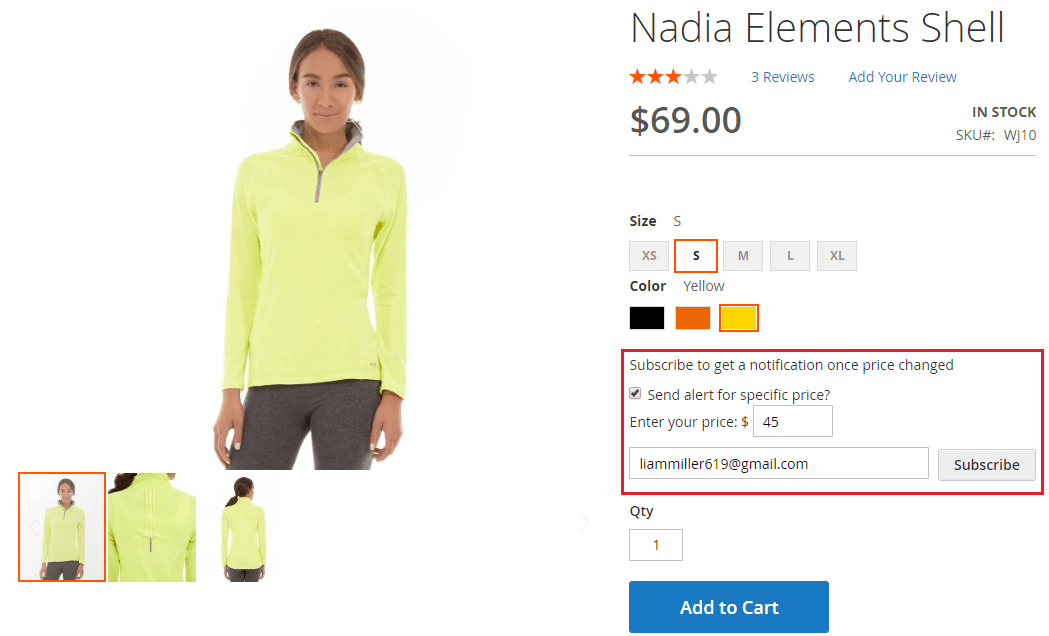 Manage price alerts on frontend
After the customer subscribed for the price alert and the price is updated the table with all alerts will be available on the customer dashboard. A new section "My Price Alerts" provides the list of all subscriptions with the detailed information about the product, the initial and updated prices and the unsubscribe link.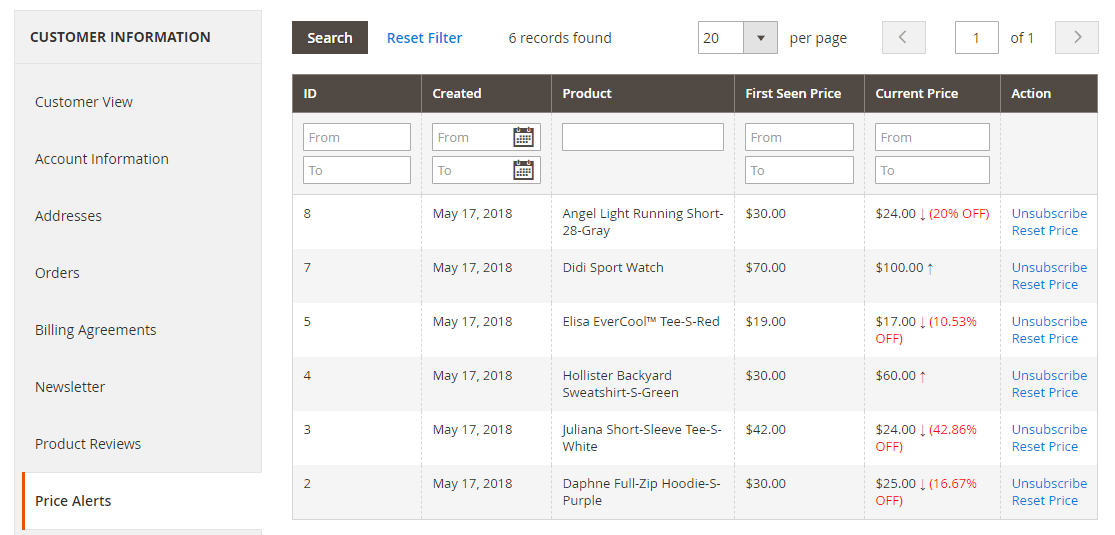 Set Email Senders and Customize the Email Template
You can customize the email template as well as specify its sender in the general settings. All price alerts are set up to use the default "Price Alert" template. There is the unsubscribe link allowing to unsubscribe from all price alerts.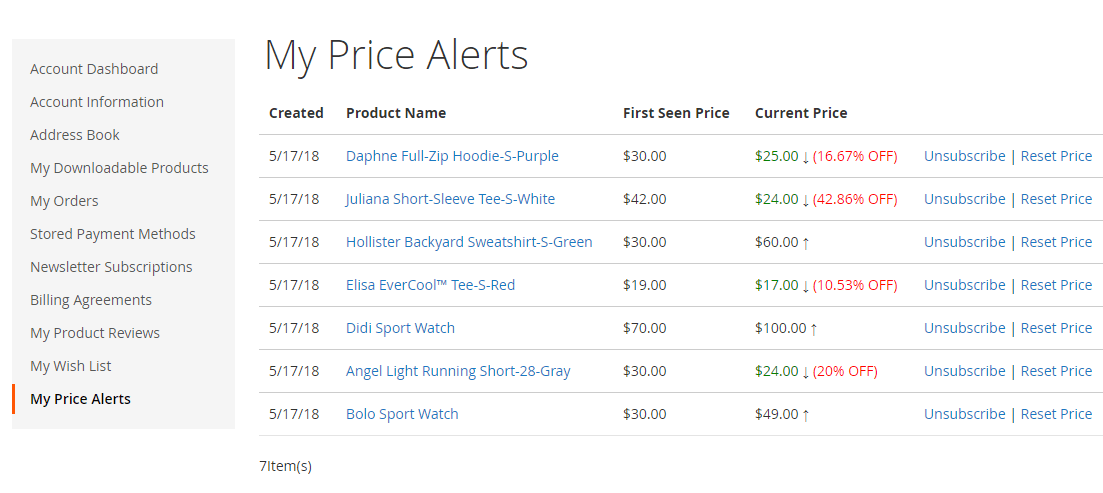 Encourage customers to get price alerts from your website notifying about sales. Let customers track the current prices statuses either the product is on sale or not and stimulate to visit the store more often.