Video Tutorial
Give users an opportunity to get their favorite products at lowered prices by sending email notifications. By receiving the price alerts customers will visit your website more often to see the current deals and purchase items at expected prices. Once the current product price has been decreased a price alert will be sent to the subscribers. Guests can leave their emails using the subscription box available on each product page. Both customers and guests can also enter custom prices into the field above the subscription box. There is a possibility for registered users to monitor the price changes of all subscriptions in a separate section on the Dashboard.
Subscription box on each product page
Let users receive price alerts once the initial product prices went down. Guests can subscribe to alerts using the subscription box displayed on each product page. The logged in customers can subscribe by clicking the link available on each product page.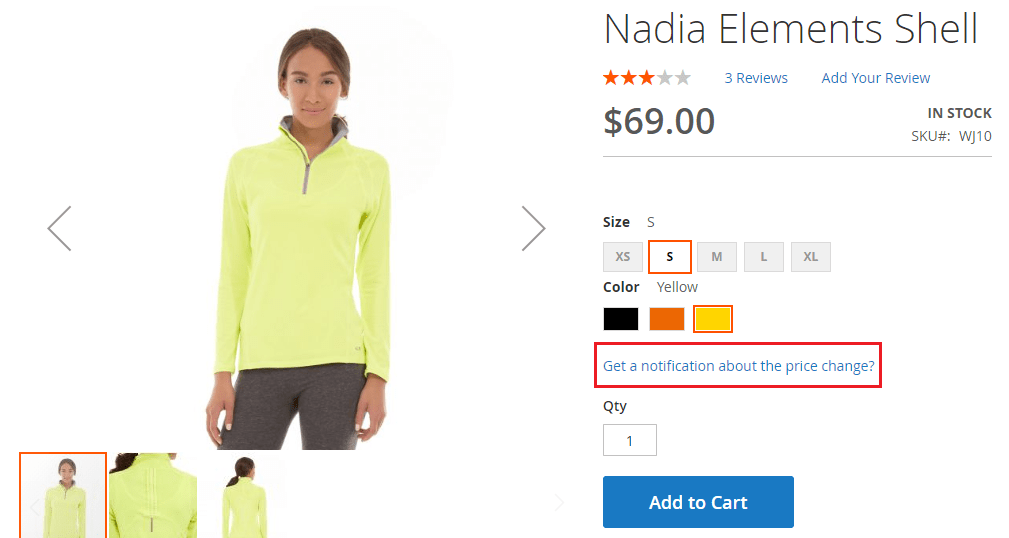 Send Price Alerts for specific prices
By offering to enter custom prices the admin will attract more users who can set their own prices for products. Thus, both visitors and customers will receive the price alerts with discounts that will correspond to their expectations. The "Alert for Specific Price" input box is shown on each product page. The notifications will be sent if the price drops below the entered value.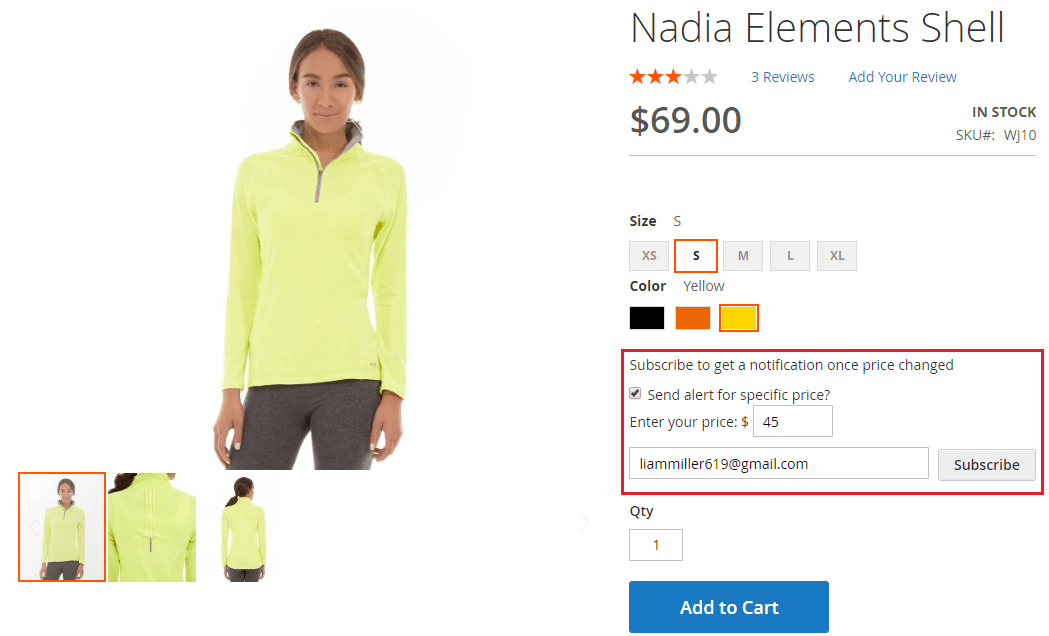 Supported Product Types
Let users subscribe to different types of products in Magento 2 and place the subscription box for simple, virtual, downloadable and configurable products.
Display price changes on the Dashboard
The customer can see the list of all prouct subscriptions on the Dashboard. The list provides the information about products, prices, discounts, dates. The customers can easily monitor the price changes. The list is available in a separate section on the Dashboard. If customers are looking for even lower price, they can reset the price on the list. The "Reset Price" feature will make the first seen price equal to the current price.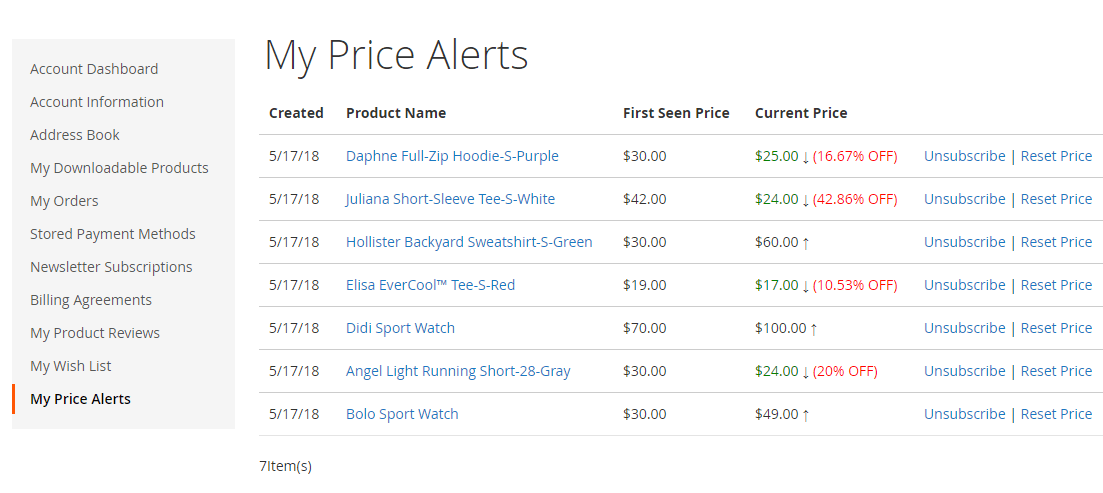 Manage Price Alerts in the Backend
With this extension, the admin can manage all customers' subscriptions in the Backend. The store administrator can monitor all current subscriptions including the date of subscriptions, products and prices. The list of subscriptions is available in the customer's profile.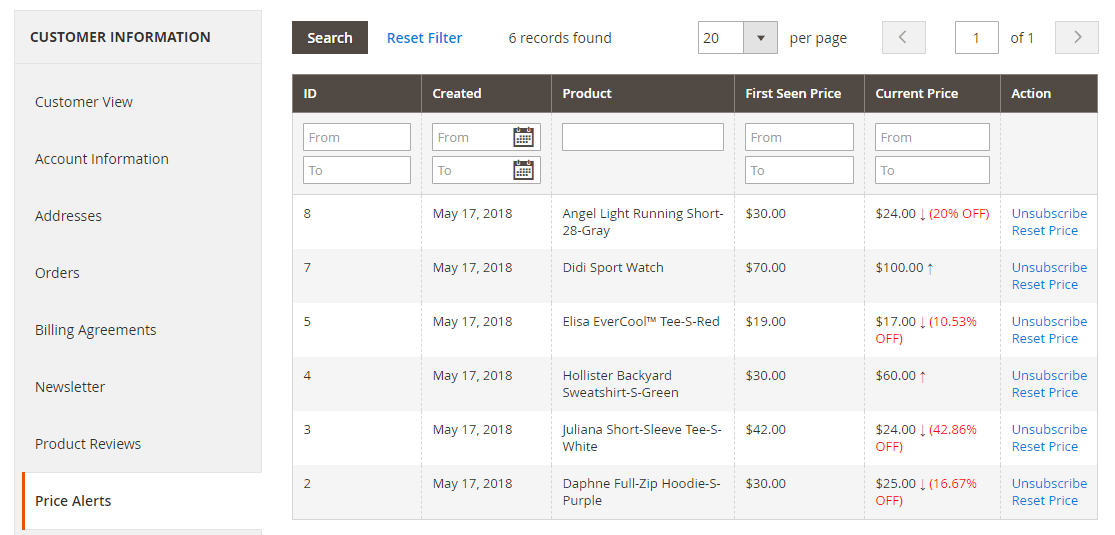 Unsubscribe links
The extension provides several options to unsubscribe customers from receiving the price alerts. The admin can reset the user's subscription individually from the Backend, or let customers unsubscribe from the price alerts on the Dashboard. Unregistered users can use the "Unsubscribe" link available in the price email. The link will unsubscribe users from all current subscriptions.
Customizable email template
The price alert emails can be customized by the admin in the Magento 2 backend. Send personalized mass emails to the subscribed users, put your labels or custom texts in the emails.