Video Tutorial
Are your users looking for the same products at lower prices at your competitors' websites? Imagine your customers find the same cheap products, but don't want to create a lot of orders at different stores. Offer them to get products at cheaper prices within your store by contacting admin via the price match request form.
The Price Match extension for Magento 2 provides the request form via the customizable link available on each product page. Users will be asked to fill in the name, email, matching price, matching URL and comments. After the request is approved by lowering price to the requested one or sending coupons, users will get the email notifications with all necessary information.
Customize the Request Form
After the extension is enabled, the price request link will be available for both customers and guests on each product page. If you want to limit access for certain customer groups, the general settings allow to choose groups the form should be available for.
You can easily change the link text from backend and translate it for different store views.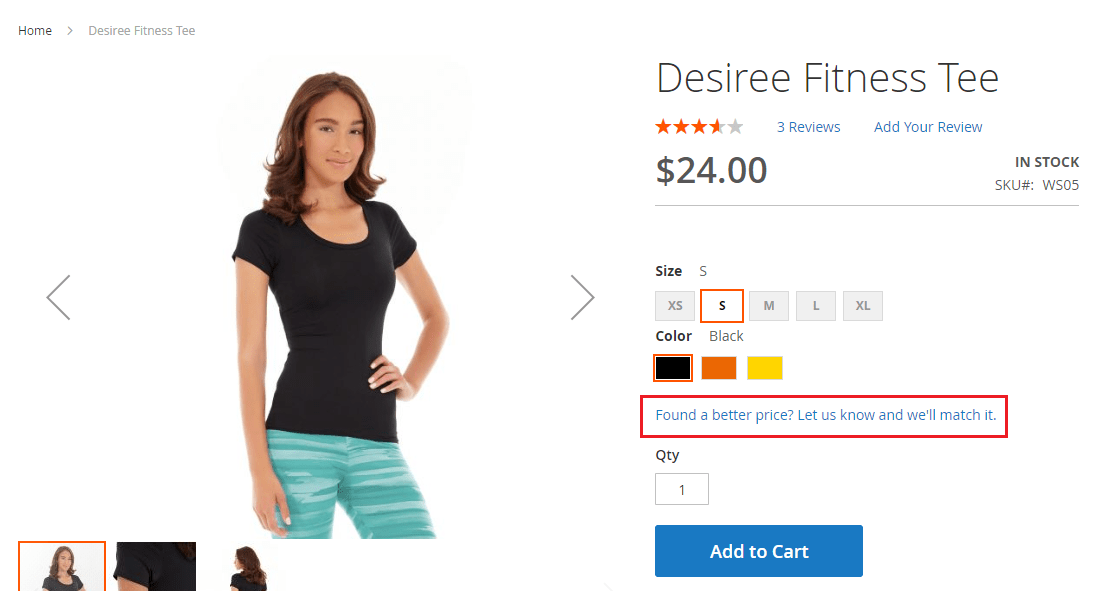 When a user clicks the link the request form appears in a popup. You can change your comments above the fields. If you are running multiple store views you can easily translate the text from Backend.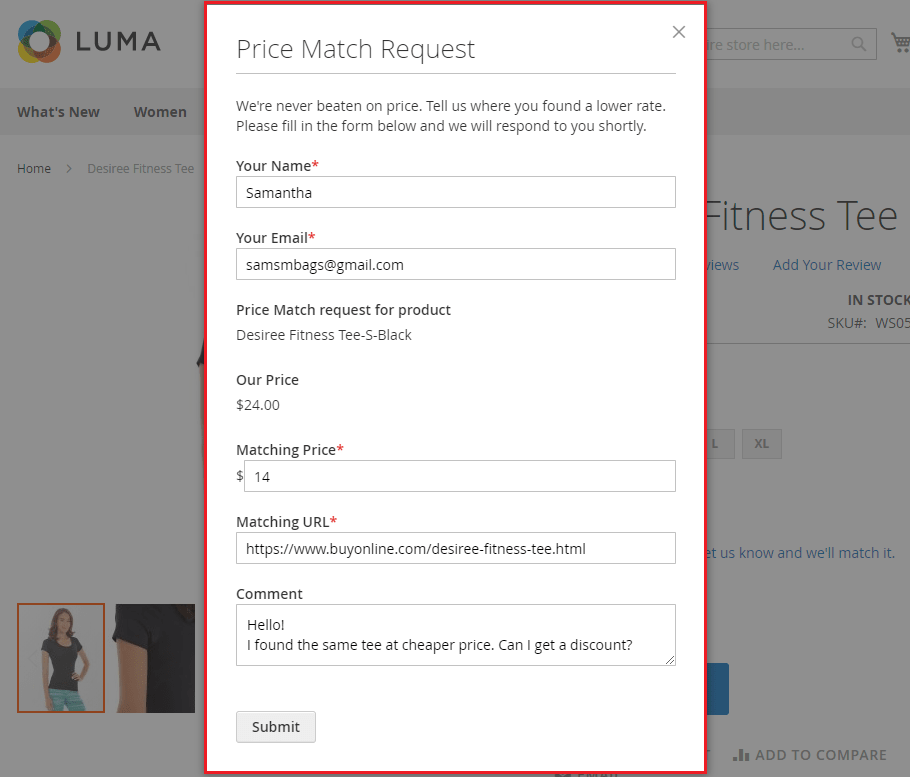 Price Match Requests Management in Backend
All requests are collected in a separate section in backend. Admin can view, approve or reject one or multiple requests in bulk.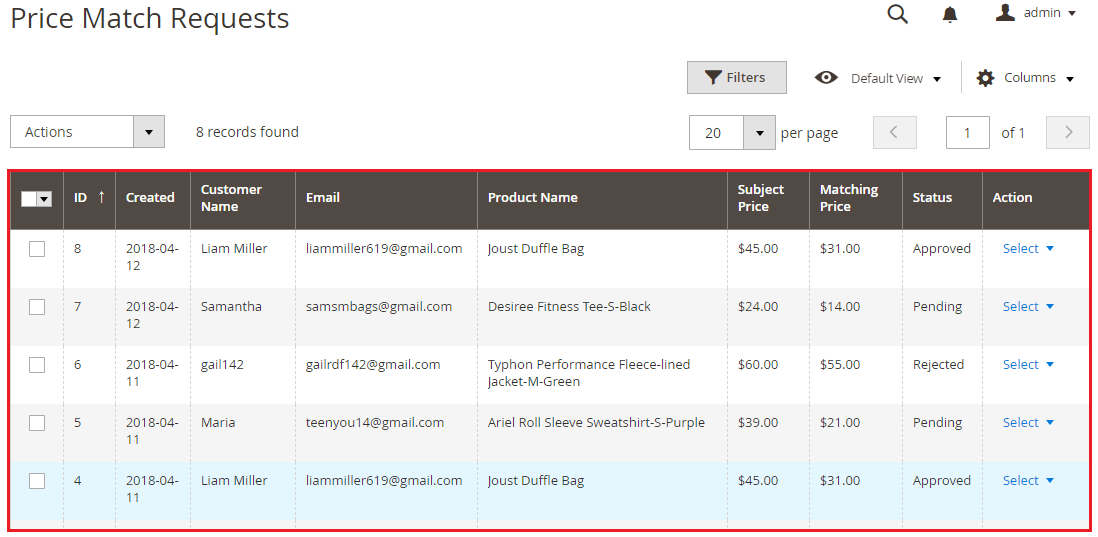 Different Resolution Methods
You can analyze the submitted request separately and choose the appropriate resolution method: lower the price to the requested one, send a one-time coupon or reject the request. You will see the full information about prices from your competitors as well as customer's wishes. It will help you take the final decision either approve the price match request or not.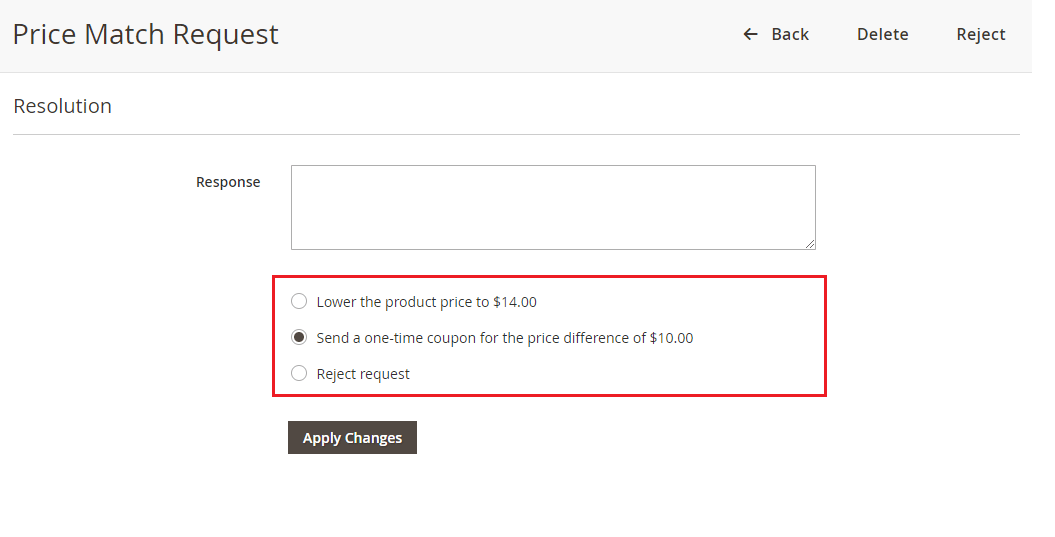 Lower the product price to
You can lower the original product price to the requested value. Users will get a notification about the price reduction by email.
The particular method allows to generate a one-time individual coupon for the user. The notification with the coupon code and discounts will be sent by email.
The method declines the request.
Enable Email Notifications
The extension allows to enable the email notifications both for customers and admin as well as specify the customer sender and choose the email templates. Thus you can easily customize the default templates or choose your own emails.

This is how the email looks after the one-time coupon is generated and sent to the customer.