Take your shopping cart to the next level and let your customers add products to the cart while staying on the current page! The Ajax-driven extension provides beautiful sliding animations once the product is added to cart. There is no need to constantly wait until the page is reloaded. All the added items are displayed in the mini-cart on hover. Now you can edit the products with custom options in a modal window or remove the items in the mini-cart.
Add Items to Cart without Page Reloads
The Magento Ajax Cart is an effective tool making the shopping process smoother. Your customers stay on a current page after the items are added to the cart. There is no need to open the cart to see all products or change the quantities. Let the customers hover over the mini cart and configure the items without redirecting to the product pages.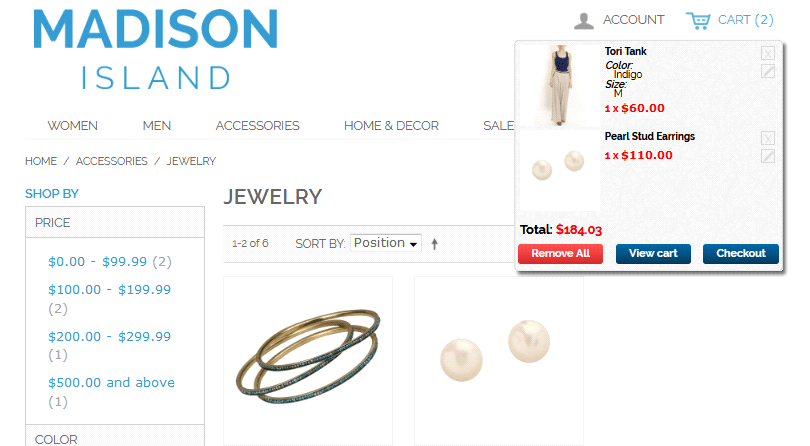 Configure Options, Set Quantities in a Modal Window
Let the customers specify custom options or attributes in a dialog window without redirects to product pages. The extension helps to define products' quantities in the mini-cart directly.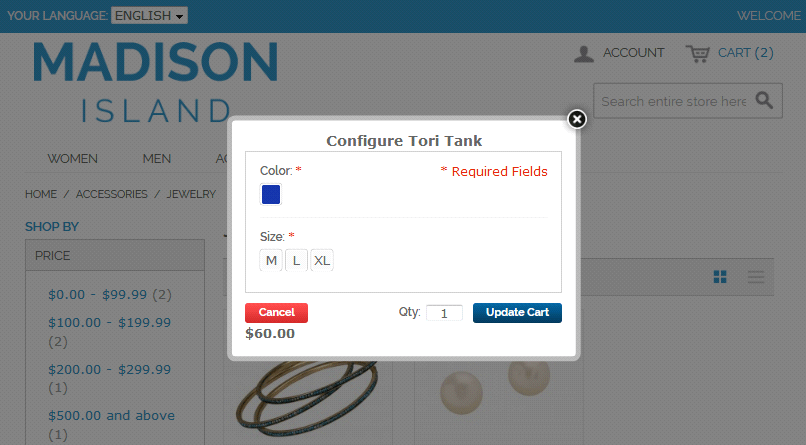 Add the Checkout and View Cart Buttons
Now your customers can easily proceed to checkout and view all the information in the mini-cart. The extension shows the subtotal, configured options and quantities.