Video Tutorial
How much time customers spend opening product pages to see product descriptions, customize a product or leave a review? Provide users with opportunity to stay on a current page and see the product details in a separate popup. The Quick View extension for Magento 2 enables a customizable popup with product details on each category page, Homepage, wishlists, search results and all types of product relationships.
Now your customers can preview the details and configure products without unnecessary redirects. You can customize the quick view button editing its background color, text and more via CSS. Or you can change the popup layout using XML available in the general settings.
Enable the popup for every product block anywhere on your website
After the extension has been activated the quick view button will appear on all product blocks available on category pages, Homepage widgets, search results, wishlists, related products, upsells and cross-sells. You can also enable the quick view button for related products and upsells in the popup directly.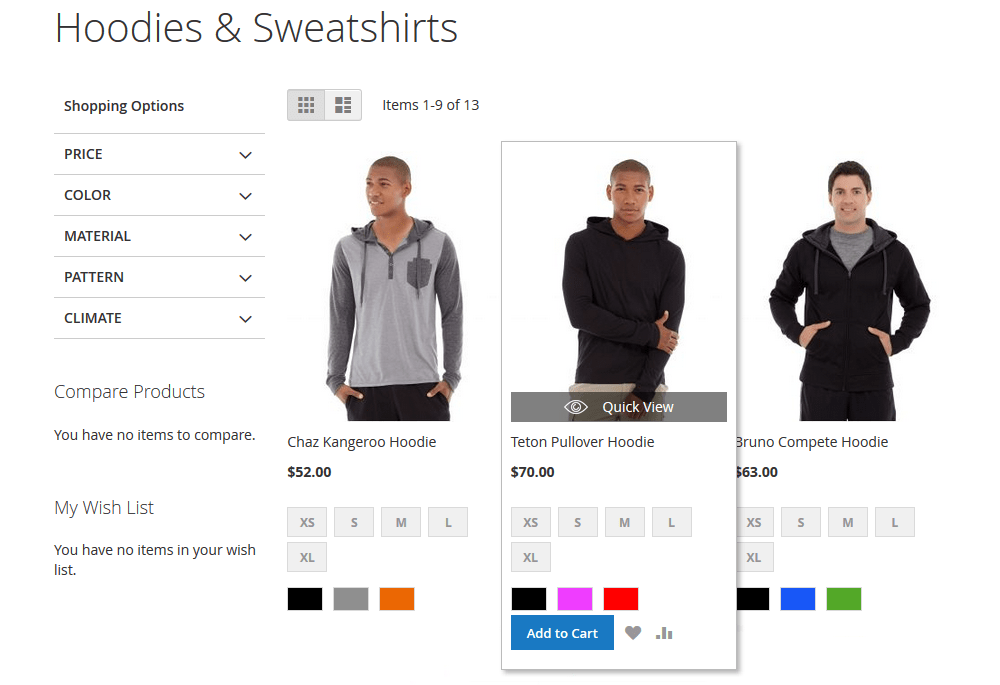 Preview product details in a separate popup
The quick view button is available on each product block. Just hover the necessary product on a category page and click the button. The popup window provides the same detailed information with the same actions as the separate product page does. Your customers can customize and add the product to the shopping cart, wishlist or compare list. The product image, ratings and reviews details, stock availability and additional information is also available in the popup. The extension also supports all product types allowing to configure grouped, configurable and bundle product respectively.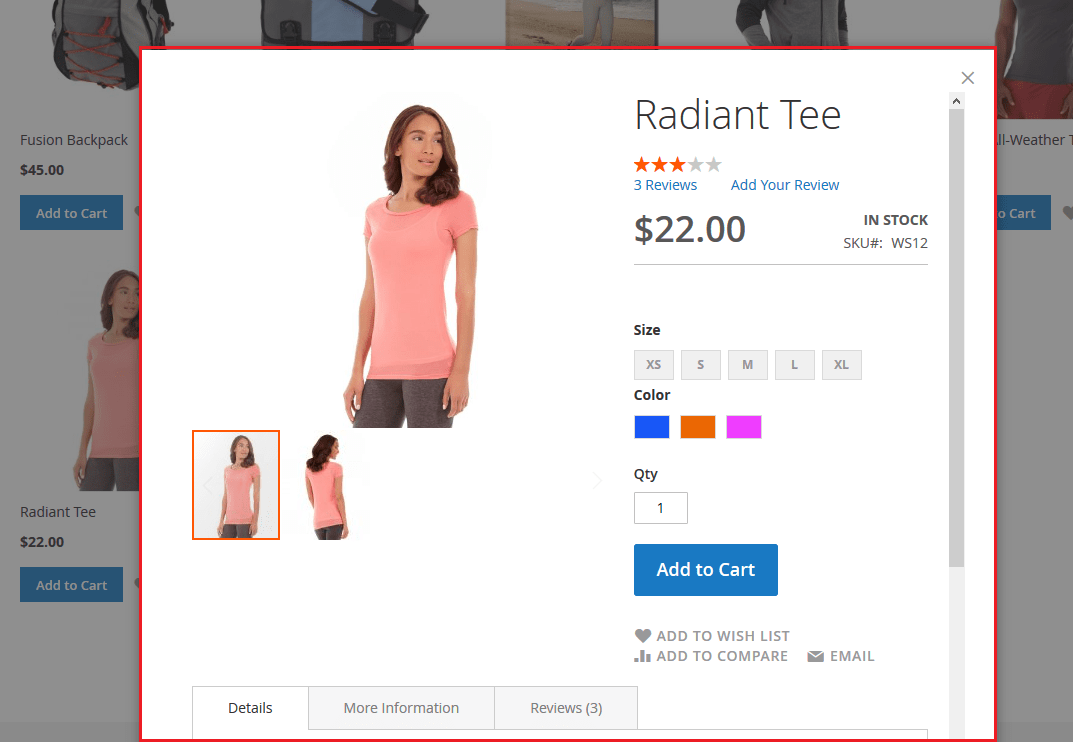 Customize the Quick View button and popup
You can customize the quick view button changing its label or adding a custom style via CSS. The extension also allows to change the popup layout using XML by removing or adding elements. Make your quick view popup look different and match your individual design.