Wishlists allow your customers to save products "for later" which makes them return to your store when they want to purchase the items. Multiple wishlists allow the customers to create separate lists with favorite products for special occasions such as travelling, weddings, etc. By default Magento 2 collects products in one wishlist only. Third-party extensions for Magento 2 expand this functionality by organizing items in separate wishlists.
We have filtered through the best 17+ multiple wishlists extensions which offer convenient ways for creating and managing wishlists.
CONTENTS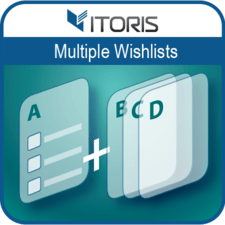 The Multiple Wishlists extension for Magento 2 allows your customers to create and organize wishlists with products into separate tabs. The customers can create, remove or rename wishlists on the customer's Dashboard. The extension shows the subtotal of all items saved in it. Your customers now are able to plan a budget before placing any order. The extension also allows the customers to copy or move multiple items between wishlists, add multiple or separate products in bulk to the shopping cart. You can also create and add products to wishlists in the Backend as well.
Features:
Unlimited number of wishlists
Manage wishlists from the Backend
View the most popular products in wishlists in the Backend
Apply mass-actions to multiple items in bulk in backend and frontend
Product's custom options are stored and displayed in the wishlist
Ability to stay on current page after adding to wishlist
Ability to share wishlist with friends by email, and more…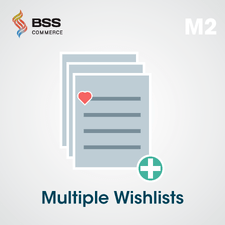 The Multiple Wishlists extension for Magento 2 supports customers to sort out their favorite items into various wishlists instead of only one like in the default.
Features:
Enable customers to add many wishlists
Manage items in lists in the My Wish List section
Keep products in wish lists after adding to cart
Put items to favorite by popup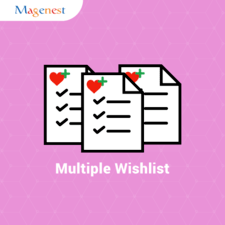 The Multiple Wishlist extension for Magento 2 helps customers create their favorite lists of products and allows you to reduce the abandoned cart rate.
Features:
Create a number of wishlists
Popup display
Easy configuration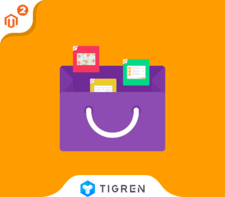 The Advanced Wishlist extension for Magento 2 allows your customers to create varied lists of desired products to purchase in the future.
Features:
Create multiple product groups in wishlist
Receive reminder email of Wishlist from the store
Share Wishlist to social networks or through email
Manage Wishlist items conveniently (delete, move, add to cart)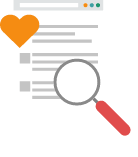 The Wishlist extension for Magento 2 collects and shows data from all users' wishlists so that you can see the most frequently saved items.
Features:
Monitor how many popular items left in stock
Get to the product page in one click
See which items are liked the most
Sort items based on their popularity
Collect all customers' wishlists in one place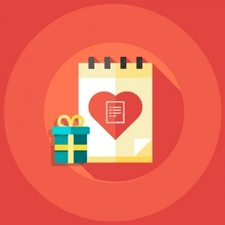 With the help of the Magento 2 Wishlist module, you can bring your customers back to their online store by providing a quick access to their recently viewed products for a faster online shopping experience.
Features:
Allow to save favorite product to the wishlist for the future purchase
Allow to customize the Save for Later block for as per need
Track the product which is most wanted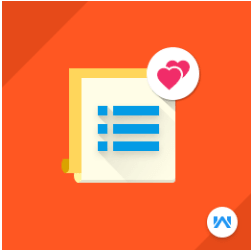 The Magento 2 Multiple Wishlist extension allows you to store items in multiple wishlists. The customer can create an unlimited number of wishlists, delete them, move products from one wishlist to another wishlists.
Features:
Create multiple wishlists
Add one or all products from wishlist to cart
Products can be moved from cart to wishlist
Delete the complete wishlist
Support all types of products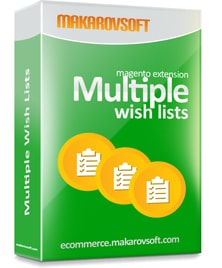 The Multiple Wishlists extension for Magento 2 allows to create multiple wishlists, add name, description and comment to the lists. You can also upload items to the wishlists using the .csv file, share wishlists with friends and more.
Features:
Create multiple wishlists and set name, description and comment
Upload products to wish-list from CSV file
Add configurable products in required configuration to wish-list
Add variations for configurables with ease
Share wishlist with friends / colleagues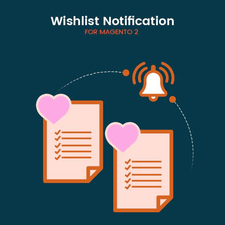 This Wishlist Notification extension for Magento 2 helps you track the preferences and activities of your clients. The extension updates by an e-mail containing the details of the wishlist.
Features:
Get regular updates of the client wishlists
Get notified via e-mail whenever clients add new products to their wishlist
Configure the e-mail template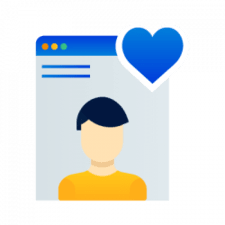 Guest users can add products to wishlist without creating an account and synchronize them to the logged in accounts wish list after creating an account.
Features:
Support all types of products provided by Magento
Set whether to display all items in the wishlist popup or not
Set the maximum number of products to display in wishlist popup menu
Add/remove the items to/from wishlist from the product page, category page, and cart page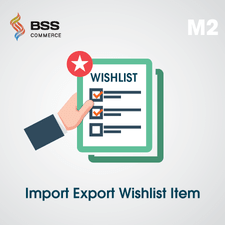 The Import Export Wishlist Item extension for Magento 2 permits you to quickly import multiple products to the wishlist via the CSV file and also export wishlist items at once.
Import products to wishlist in bulk via a CSV file
Offer the most standard sample CSV file for admin to enter wishlist item data
Import all related wishlist data
Support all types of wishlist items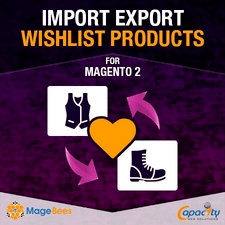 This module allows you to import and export your wishlist products via the csv file.
Features:
Import/Export wishlist products with all related data
Support all type of wishlist products.
Import/Export files via magento admin/browser
Support multi store and multi website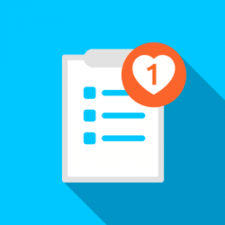 The extension shows the customer data and all the wishlist's products. You can contact the customer in order to provide special offers for the wishlist products.
Features:
Detailed information about the customer and their wishlist
Easy possibility to contact the customer
Give your customers special offers for their wishlist products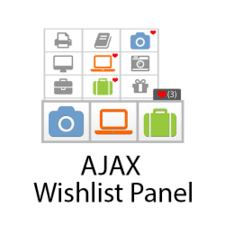 AJAX Wishlist Panel for Magento 2 is a flexible extension, which allows your customers to add items to the wishlist in an engaging and simple way. It also allows your non-logged in customers to add items to wishlist and once they log in automatically merge these items with items that are already present in a wishlist.
Features:
Allows non-logged in customers to add items to the panel during their session
Allows to add all items from the wishlist panel to existing customer wishlist after logging in
Ability to compare products from the wishlist panel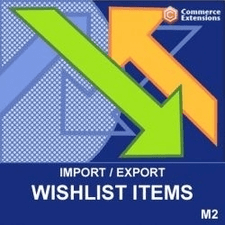 This extension for Magento 2 allows you to import and export your Magento wishlist items in bulk via csv format. It assigns wishlist items to exisitng customers by email address and you can even delete search terms with this extension.
Features:
Import/Export wish list items
Supports All wish list item values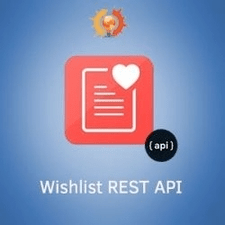 You may already be using the Magento REST API for developing a mobile or HTML5 application or even integrating a third party application to your store. In such cases, this extension will help you to painlessly integrate the wishlist features. Magento REST API does not have the functions to handle wishlist of the customer out-of-the-box. This extension adds the API functions to handle items into the customer wishlist.
Features:
This extension adds the following REST API functions:
Customer can view all wishlist items
Customer can add item to the wishlist
Customer can delete item from wishlist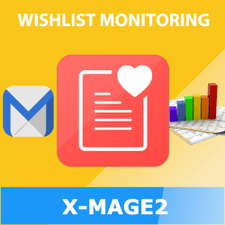 Wishlist Monitoring for Magento 2 enables email notifications to remind your customers and easy to remember later. Base on collected data, you can make business decisions more exactly, this extension shows data about customer wishlists by charts and table.
Features:
Email Notifications
Customizable Email Templates
Show top products on the chart
Show top customers on the chart
Change number of items which show on chart
Support 5 types of chart: column, line, bar, area, pie