The last 20 years have seen a rapid increase in the development of e-commerce industry. Many companies are trying to go online in the hope of selling more of their own products over the Internet. Their digital businesses have grown from the small shops with just a few products to choose from up to a large online super store where it's possible to find almost everything you might think of.
These dramatic changes have on the one hand brought a new source of revenue for the business owners. But with such a rapid growth of their operations, both off and online, the need for an effective management of their product catalog has become ever more important. The default settings of the online store in Magento 2 limit site admins to adding new products or changing the attributes of the items which are already there. This may be enough for a small Magento store selling just a few products. But what about the ones which sell over 100 items online, each with its own category and some unique attributes?
The issue of an effective product management in Magento 2 shouldn't be that difficult if you have a suitable extension on your hands. And we are here to help you find the best solution for your needs.
The article you are currently reading will present our top 3 ideas for managing a typical product catalog in Magento 2. They are specifically designed to increase your company's productivity, allowing site admins to spend more time on other areas of your business.
Organize your Product Grid
When it comes to managing your product catalog, the very first thing you have to do is to organize your product grid. The default one does not give you enough information to accomplish all of the typical tasks quickly and has limited functionality in terms of making product modifications.
Those limitations may be easily overcome with the help of Magento 2 Advanced Product Grid extension. This Magento 2 module offers site admins a possibility of editing product attributes directly on the product list. To change certain attributes for a bunch of products on a website, all you'll need to do is to select a necessary attribute on the grid, make the required changes and hit "Enter".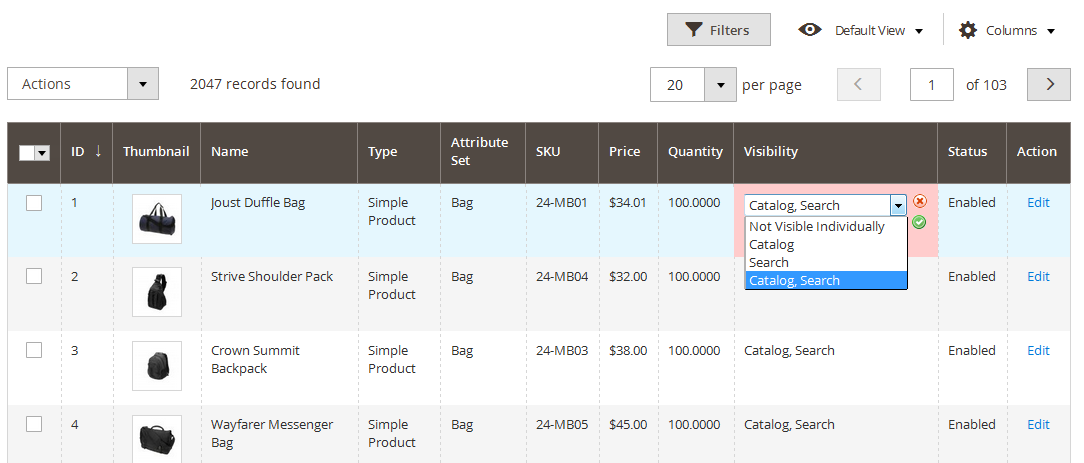 Backend: Inline Editing on the Grid
Additionally, if you feel to be spending too much time on updating every single attribute of your Magento 2 Product Catalog, take a look at the Magento 2 Product Mass Actions extension. This handy tool allows users to make bulk changes to a whole attribute set, update attributes, copy, replace or remove custom options and product relationships.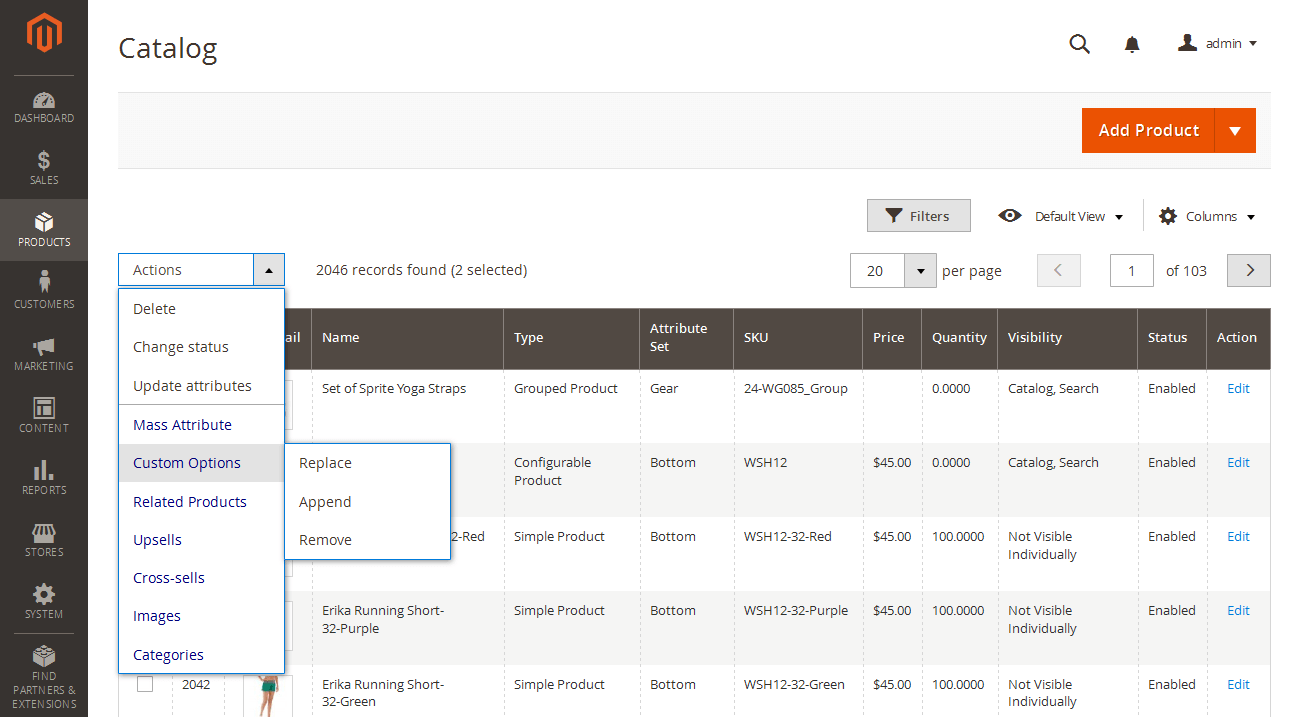 Backend: Apply Mass Actions in Magento 2
Display Custom Product Status
The next topic of the plan to effectively administer your product portfolio is the management of your product stock. Collaboration with different suppliers and a constant need of updating your product's status may lead to occasional mistakes in the information about your product inventory as well as the respective confusion in the minds of the website's visitors. The Magento 2 Hide Price extension will help you keep information about your product inventory up to date.
This module will help you hide the prices of the out of stock products behind the respective product status in bulk. This may be accomplished for specific customer groups, per product/category, and during a custom time interval. On top of that, you may decide to set an "Out of Stock" Status, set your own custom stock status or choose not to set any status at all.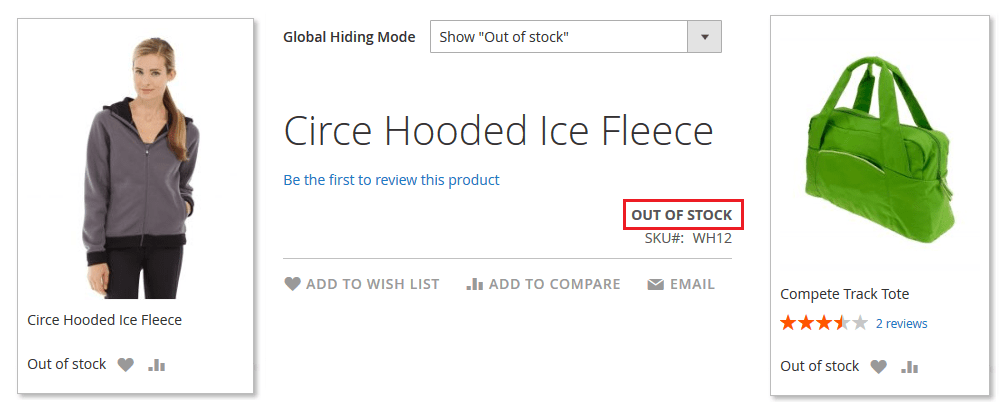 Frontend: Hide the Prices Behind Setting the "Out of Stock" Statuses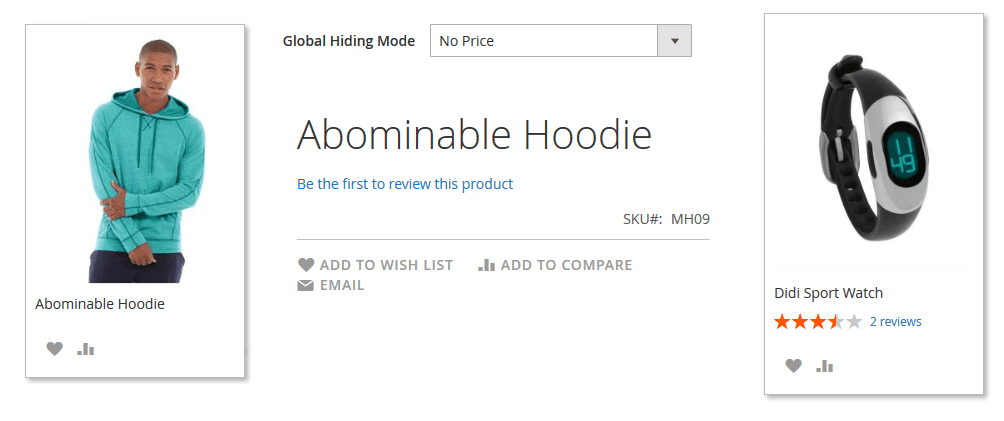 Frontend: Show the Products with No Prices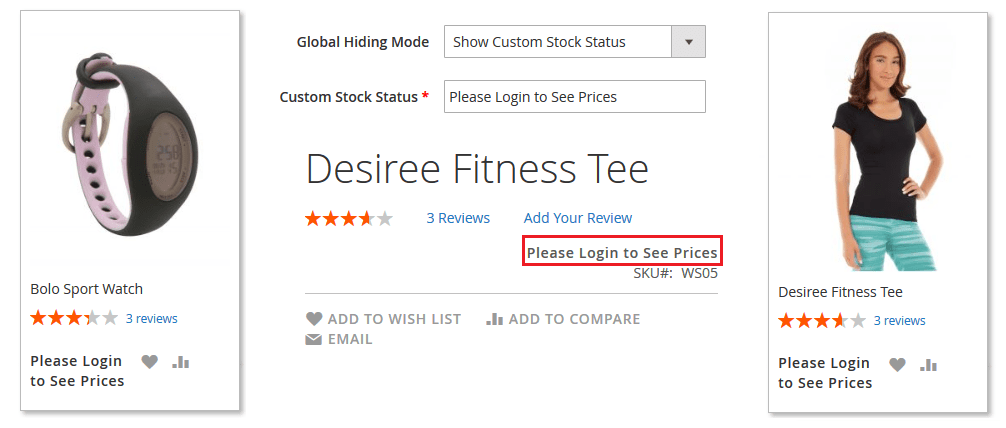 Frontend: Show a Custom Message Instead of Prices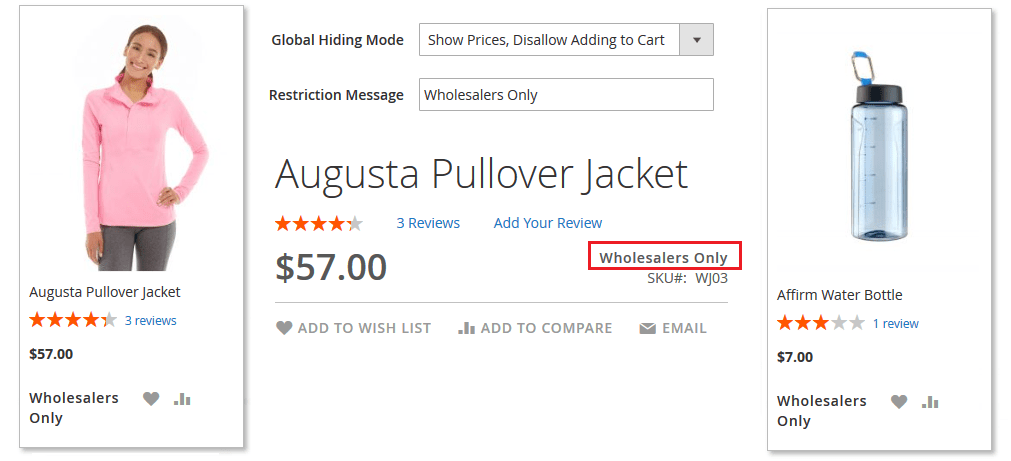 Frontend: Show Prices, Disallow adding to Cart in Magento 2
Display Specific Products for Particular Customer Groups
After improving your product grid and setting a custom product status, it's time to think about the content that is going to be displayed to the customer groups you are currently targeting.
The latter topic is especially relevant if you are planning to diversify your selling strategy to the needs of the specific customer groups. One way of making this possible is to display predefined product and categories for every customer group. This task may be accomplished with the help of Magento 2 CMS Pages for Customer Groups extension. The latter allows setting a custom visibility level of CMS pages and static blocks with a predefined visibility period. In addition to that, store owners have an option to replace CMS pages or static blocks for certain customer groups.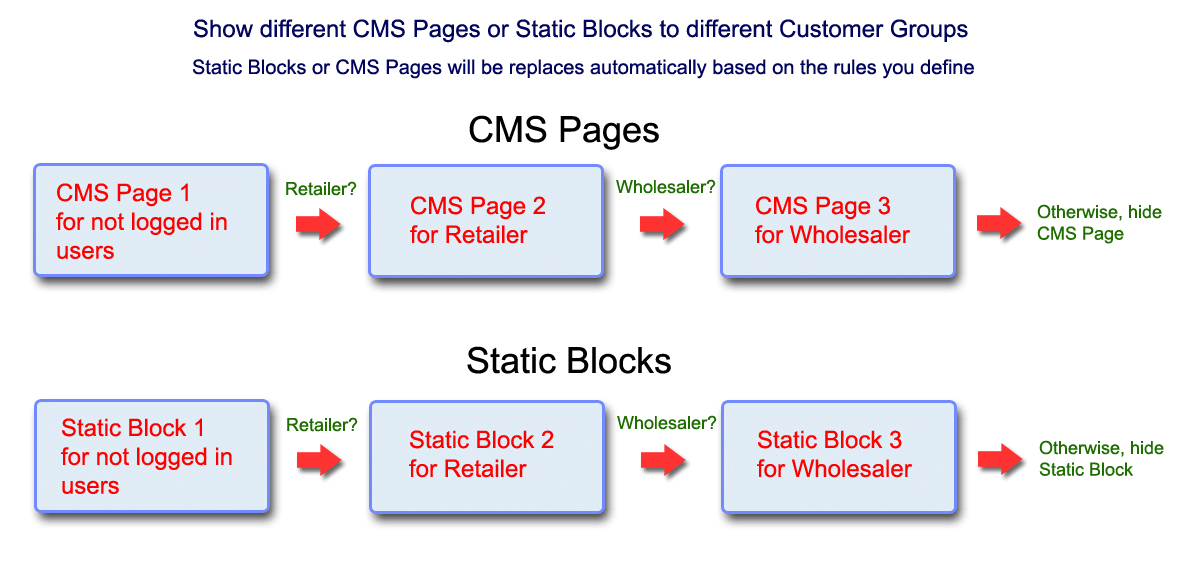 Logic: Show Different CMS Pages and Static Blocks for Different Customer Groups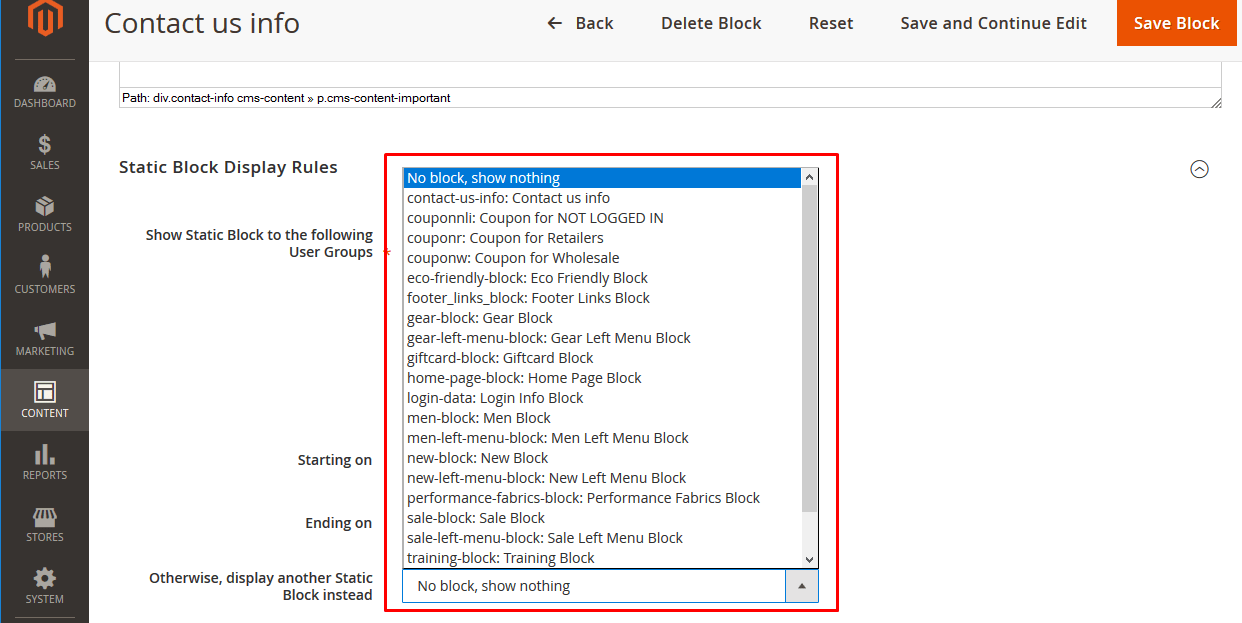 Backend: Set Different Conditions for the CMS Pages
Conclusion
So, there you have it. In this article, we've highlighted our top 3 ideas for managing your product catalog in Magento 2. They are bound to have a positive effect on the productivity of your Magento-based store, allowing site admins to accomplish their regular tasks without spending time on some routine and time-consuming activities. Also, getting to know all of the Magento 2 extensions listed above will take your product management skills to a whole new level.