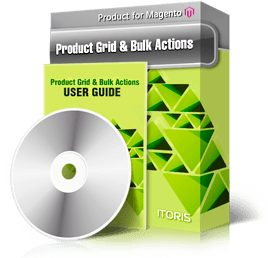 Product management is one of the core abilities in Magento. Yet sometimes updating products can be time-consuming, and the more products the more time is required. Advanced Product Grid is of great help here. Perfectly optimized, will speed up the products' editing process greatly. Product attributes are edited inline directly on the product grid. Our customers say this is the best product grid extension on the market because of lots of improvements we have done. Try it yourself :-)
Convert your standard products' table into a convenient, AJAX-driven interface where you can apply changes directly in the table. Select which columns to be displayed, which system values and product attributes you want to see in the table. Want to reorder columns? Simply drag them and drop on a new place.
The extension "remembers" the last grid state for each backend user - grid configuration, filters and sorting. So if you relog in to backend you'll see where you ended previously.
There are 2 inline editing modes - one ajax call per cell change, and one ajax call for all grid changes together. The second method is useful if you apply many changes to different products together. The UI works very close to MS Excel.
Edit images directly on the product grid. Preview products from the product grid. Edit stock status and inventory on the grid. Support of multiple store views on the same grid.
The extension includes the ability to apply an attribute changes to multiple products at once. Typically the functionality is provided as a separate extension by our competitors which requires extra investment from you. Bulk actions can fasten products' updating greatly. Additional bulk actions will help you updating selected attributes for a number of products together.
Flexible configuration. If there is functionality on the product grid you do not normally use - simply switch it off with Product Grid module and have more space for convenient product management.
Features:
Select attributes/system values to be displayed on product grid
Easy editing of products' values directly on the grid, 2 useful inline editing modes
Editing product attributes for different store views on the same grid
Uploading and editing product images directly on the product grid

Reordering columns
Full management over the grid's page (functionality areas can be switched on/off)
Saving the last state of the grid for each backend user
Previewing products from the grid
Editing system values (not attributes) like stock status, inventory, etc.
Mass updating of multiple products together
The speed of the mass attribute update has been greatly improved using the direct SQL technique. Updates thousands of products in a few milliseconds only!

(NEW)
Tutorials and Help
Product Grid & Attribute Bulk Apply Video:
User Guides:
Screenshots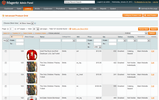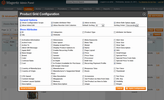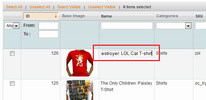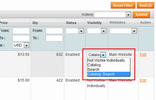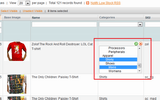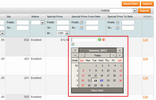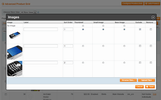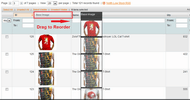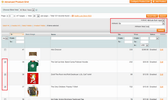 Reviews
Questions & Answers
Questions & Answers
No questions yet
Change Log
10 REASONS TO CHOOSE

Risk-Free Investment

No risk at all. 60-day money back guarantee.

Simple Licensing

One license per one Magento® installation. No store, website, or domain limitation. No monthly or hidden fees.

Free Updates

Get six months of free updates! Simply download the latest version of your favorite extension from our website when you need it.

Free Installation Service

Contact Us and we will help you install our extensions absolutely for FREE.

Full Open Source

No obfuscation, no encryption. Only Full Open Source extensions. Ideal for customizations.

Following Magento® Standards

All our extensions are written following Magento® code standards.

Professionally Tested Modules

We do our best to keep quality of our extensions: performance, functional, and cross-browser testing.

Comprehensive Documentation

Detailed documentation for all extensions is available online and in PDF. Forum and FAQs.

Outstanding Support

Free and friendly EST time support. Help, tips & tricks, and even small customizations will be provided.

Long Term Strategy

8+ years in eCommerce. We grow to provide you even better services and extensions, and are always open to customers' suggestions.