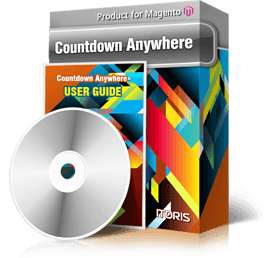 The Countdown Anywhere module adds countdowns literary anywhere on your website. This is a sale booster. There are several types of counters available each having it its own settings and features.
Website Launch Countdown. Set it when your website is under construction as Coming Soon page - and your customers will know when to expect the launch as well as be able to subscribe to news. You can easily manage the design and look of the page, add your own header and footer. When the due date and time have come - Coming Soon page will switch off automatically and regular Main page will be shown instead.
Upcoming Special Price Countdown. It is displayed for products having promotions soon. For example, you have set a special price starting in 2 days. The timer will show the time left to your promotion start. This stimulates your customers visiting your site more frequently.
Special Price End Countdown. It is displayed for products having a limited time offer already started. The timer will indicate the time left to the end of promotion, i.e. when it expires. This will stimulate your customers to buy the product now at the special price.
Low Inventory Countdown. The countdown is displayed if product's inventory is low. It indicates how many items are still left in stock. This will stimulate your customers to purchase the product sonner until it is not too late.
Back to Stock Countdown. The countdown is displayed when product is out of stock. If you know when it is back to stock you can set the quantity and the delivery date for the product. The timer will display the time left. When time has come the extension will add the quantity to inventory and set the in-stock status automatically.
Custom Event Countdown. Insert the custom countdown widget into any CMS page or static block. Set the event date (when it starts) and design the content before the event start and after. Customers will see the event description and the countdown before the event starts. Once event has started the module will hide the countdown and show the other block.
For each of these countdowns you can select the style - one of the predefined color schemes, size and the display format.
Countdown Anywhere is a great motivation tool for your customers. Create special promotions and see how your sales increase.
Tutorials and Help
DEMOS:
Countdown Anywhere Video:
User Guides:
Screenshots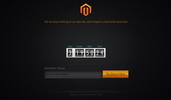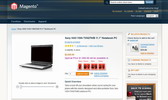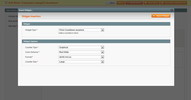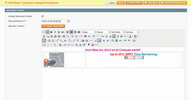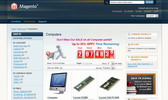 Reviews
Customer Reviews
No reviews yet
Questions & Answers
Questions & Answers
No questions yet
Change Log
10 REASONS TO CHOOSE

Risk-Free Investment

No risk at all. 60-day money back guarantee.

Simple Licensing

One license per one Magento® installation. No store, website, or domain limitation. No monthly or hidden fees.

Free Updates

Get six months of free updates! Simply download the latest version of your favorite extension from our website when you need it.

Free Installation Service

Contact Us and we will help you install our extensions absolutely for FREE.

Full Open Source

No obfuscation, no encryption. Only Full Open Source extensions. Ideal for customizations.

Following Magento® Standards

All our extensions are written following Magento® code standards.

Professionally Tested Modules

We do our best to keep quality of our extensions: performance, functional, and cross-browser testing.

Comprehensive Documentation

Detailed documentation for all extensions is available online and in PDF. Forum and FAQs.

Outstanding Support

Free and friendly EST time support. Help, tips & tricks, and even small customizations will be provided.

Long Term Strategy

8+ years in eCommerce. We grow to provide you even better services and extensions, and are always open to customers' suggestions.