It's vital for any online store to let your customers get familiar with your catalog items or current promotions. This extension allows creating beautiful and professional sliders that show your categories and subcategories in a sliding menu. Besides categories you can redirect the customers to your promotion pages or any other external URL. To attract more customers and make the sliders look more professional, this extension allows adding CSS styles for each slider.
Create menu sliders
To make your visitors know more about the products, add the sliders to category, product, CMS pages or a custom URL. Moreover, you can link the menu items to the same areas in your store. Customize any information in the sliders using the built-in CSS editor. If the slider has a number of items, the navigation buttons appear as well.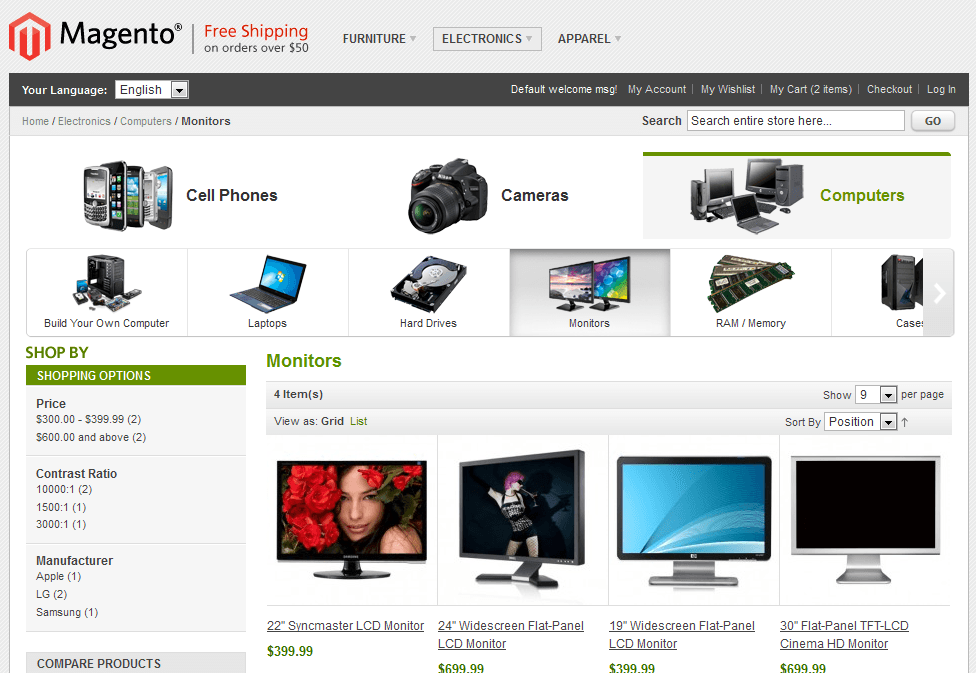 Add sliders to any place in your store
With the catalog navigation you can add the "Our Promotions" page or show all categories within the sliders on the "Support" or "Contact Us" pages to help the customers navigate faster.

Link menu items to any place in your store
Link the menu items to any category, product, CMS page and custom URL. Furthermore, you can set the priority of the menu links, add images and titles.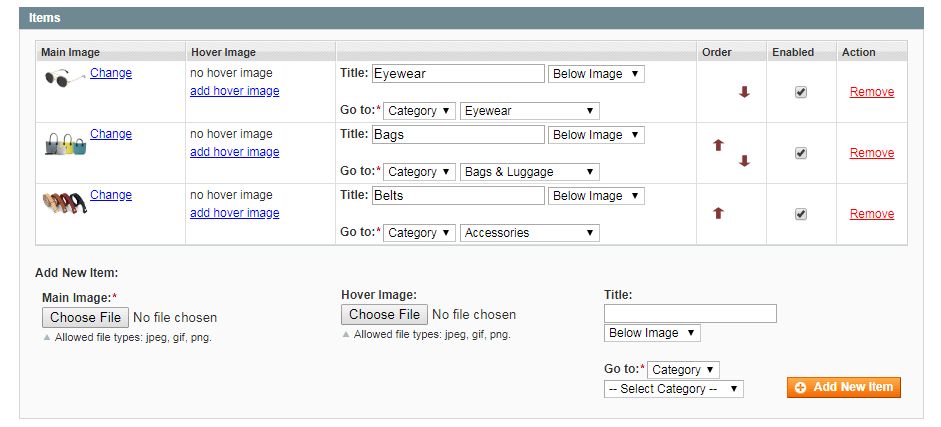 Customize the menu blocks
You can easily change the font, add colors or display the item in a different way. The built in CSS editor allows modifying the slider template to meet your specific needs.