To ensure a constant success for your Internet store, simply introducing your business online may not always be enough. You have to spend a great amount of time analyzing your traffic and understand how this impacts your actual business goals. To accomplish this task, many webmasters take advantage of Google Analytics, which is one of the most popular instruments for collecting and analyzing web data.
The capabilities of this element are not limited to displaying your web traffic data. Google Analytics is also capable of determining the level of user engagement on any page of the site, therefore, playing a positive role in improving the number of conversions it regularly gets.

Some of the other important data Google Analytics can provide you with include the Number of Sessions, New Users, Pages per Session, Bounce Rate, Average Session Duration and many more.
Step by step guide on how to enable Google Analytics in Magento 2
Follow our instructions on how to implement Google Analytics in Magento 2:

Step 1: Start by creating a new account on Google Analytics. To do this, visit google.com/analytics, click the "Sign In" button on the upper right-hand corner of the page and visit the "Analytics" section.
Step 2: Login to your account using an existing Google account or choose to create a new one by hitting the "Create account" button: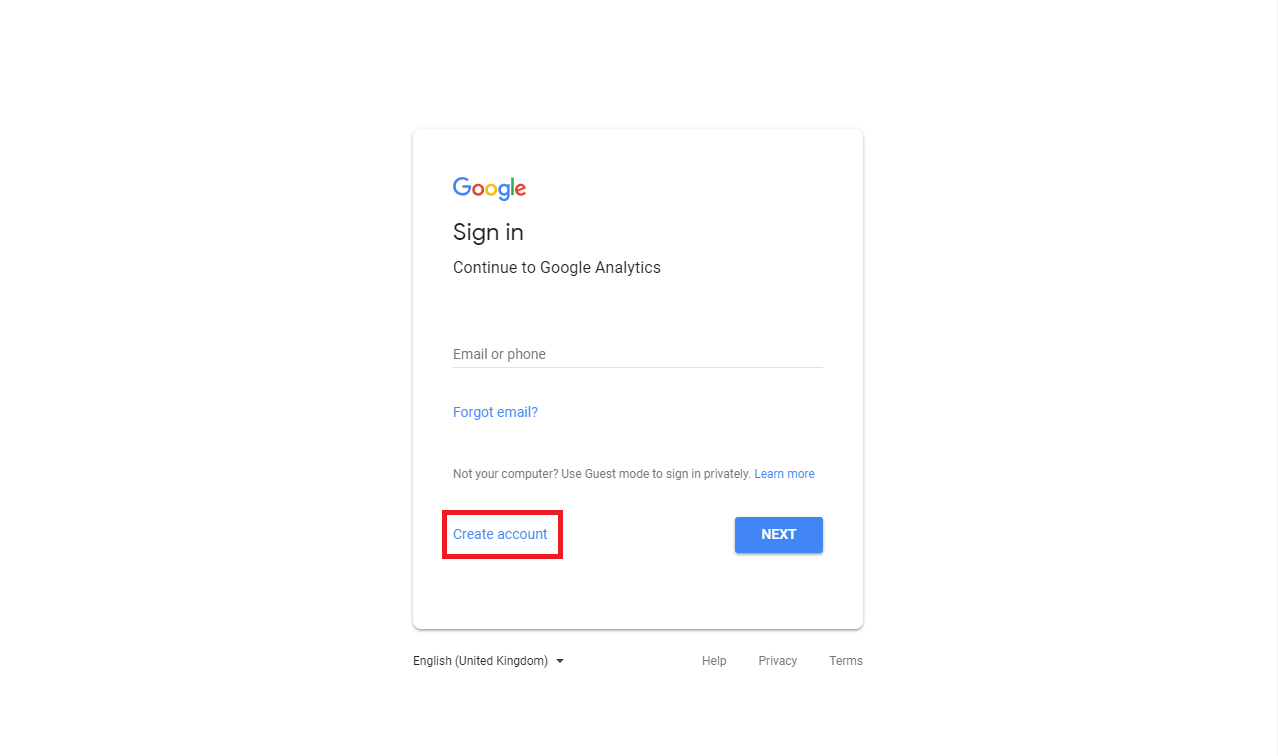 Step 3: After logging in to your Google Account, you'll be redirected to the Sign Up Page. Click the "Sign-Up" button located on the right side of the page: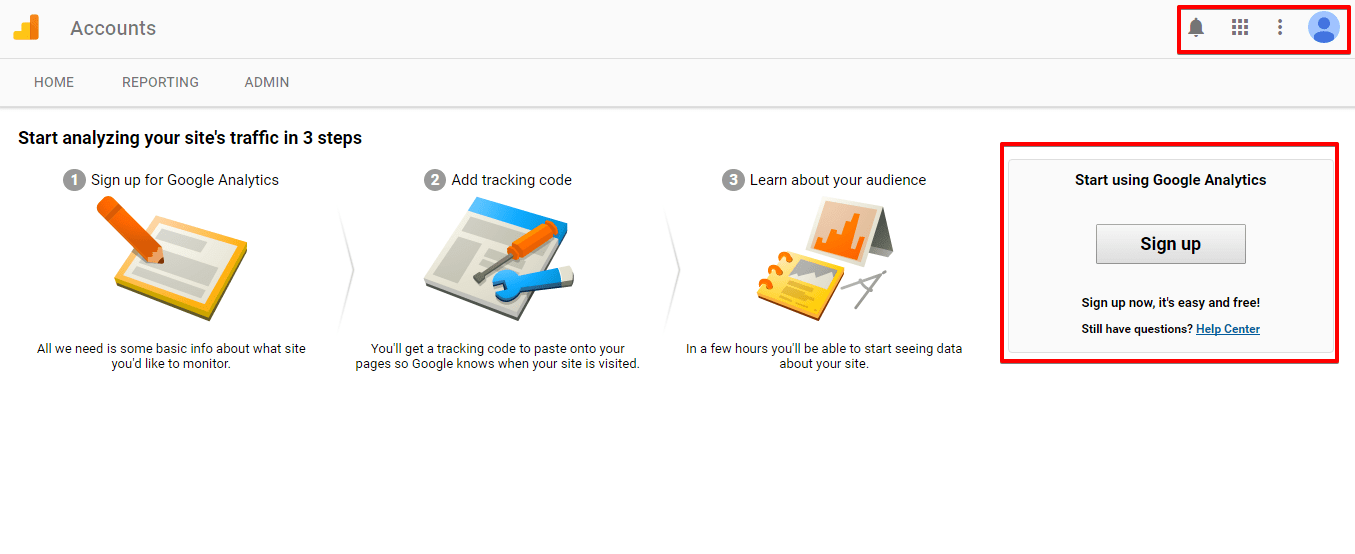 Step 4: Fill in all the necessary information, including Account and Website name, Website URL, Time Zone, etc. Click the Get Tracking ID button once you include all the necessary information: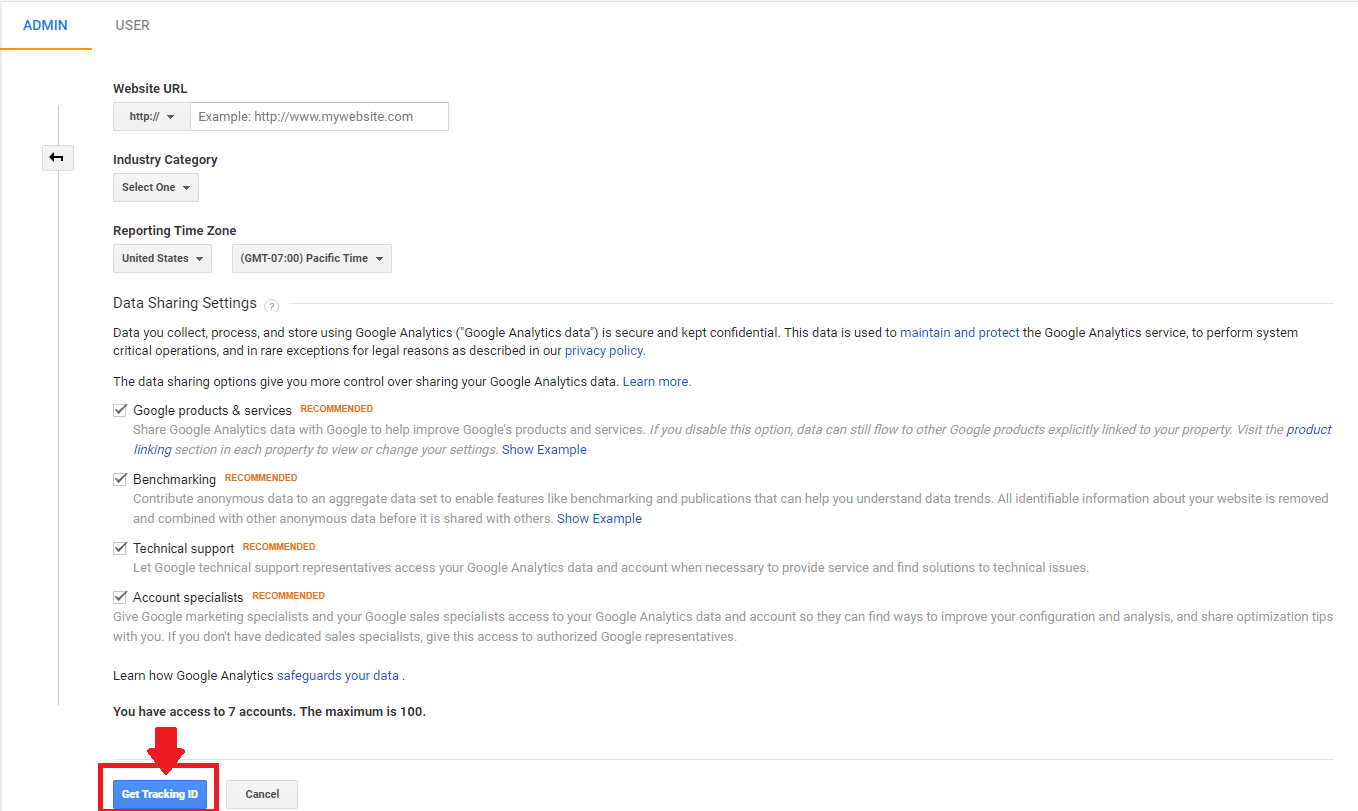 Step 5: Accept the Google Analytics' Terms of Service and Google Measurement Controller Data Protection Terms by checking the respective boxes and clicking the "I Accept" button.

Step 6: Copy the Tracking ID from the Tracking ID page which you'll need to use in the future: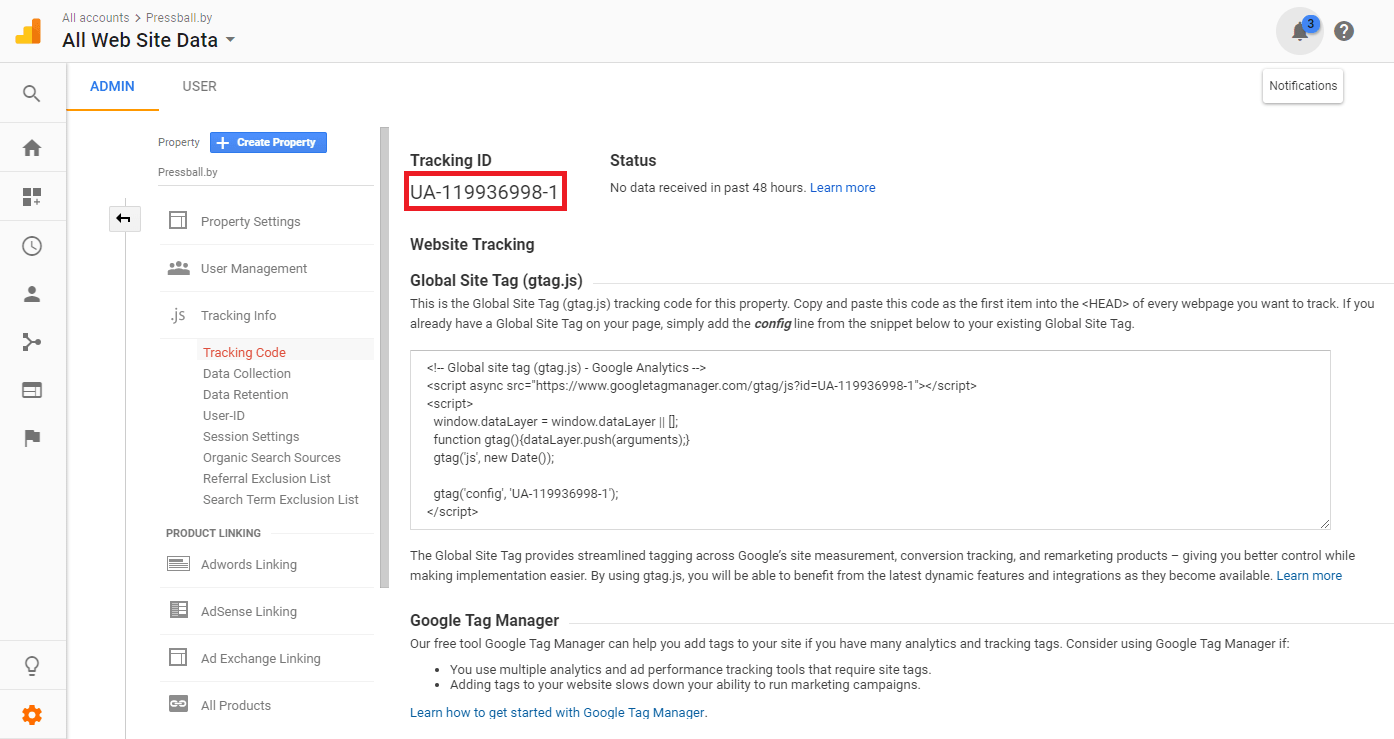 Step 7: Next steps involve implementing the Tracking ID into your Magento 2 store.  To do that, log in to your Admin account and go to Stores →Settings→ Configuration. After that, expand the Sales tab and visit the Google API section.
Step 8: Enable the use of Google Analytics, specify your Tracking ID by typing the respective code into the Account Number field, choose whether to use Anonymized IP and choose to Enable Content Experiments: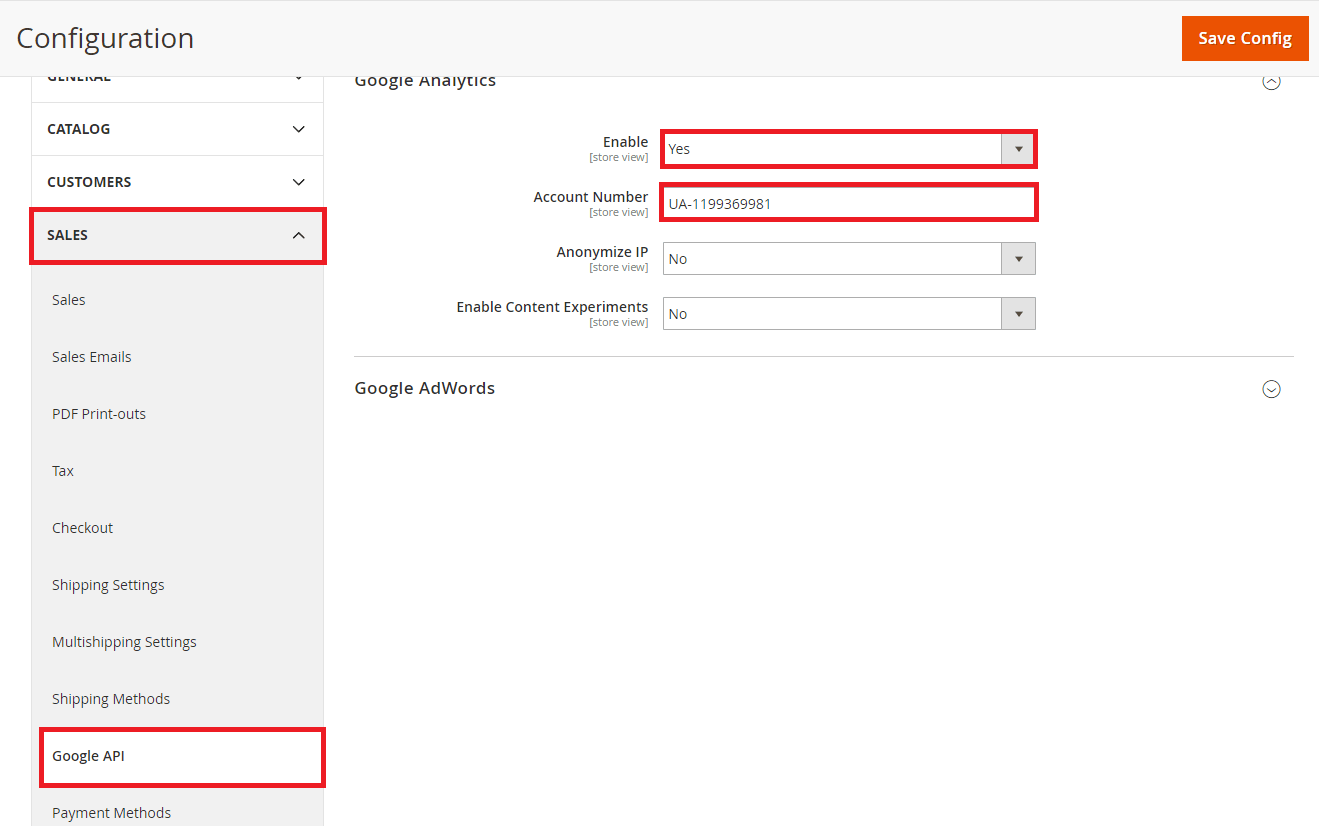 That's it! By logging into Google Analytics, you should have all the essential information about your site's performance with just a few clicks of the mouse: