Magento 2 Content Management System allows store owners to create new pages, static blocks and widgets. These 3 elements may be used for adding a brand new web page to display your company's product portfolio with all kinds of useful information.
Setting CMS blocks in Magento 2 is not a complicated process. They can be created via a Magento Admin panel and be displayed on a particular page or even a group of pages. The content of that block may be established with the help of the Content editor, allowing you to set a proper formatting, insert necessary links, tables, images, videos, and audio files.
What is a CMS Page in Magento 2
CMS is an abbreviation of Content Management System, a tool which allows store owners to insert their product descriptions, images, videos, audio files and other useful data on a single page. If your company's goals include an increase in the number of conversions and clients, you should give your users a good reason to visit a website, order some products and services and give some referrals to their friends and relatives. Therefore, a website filled with lots of useful information should definitely be on the list of the company's online marketing tools.
CMS Page creation
Step 1: Once you're logged in as an admin, go to Content → Elements → Pages;
Step 2: Click the Add New Page button;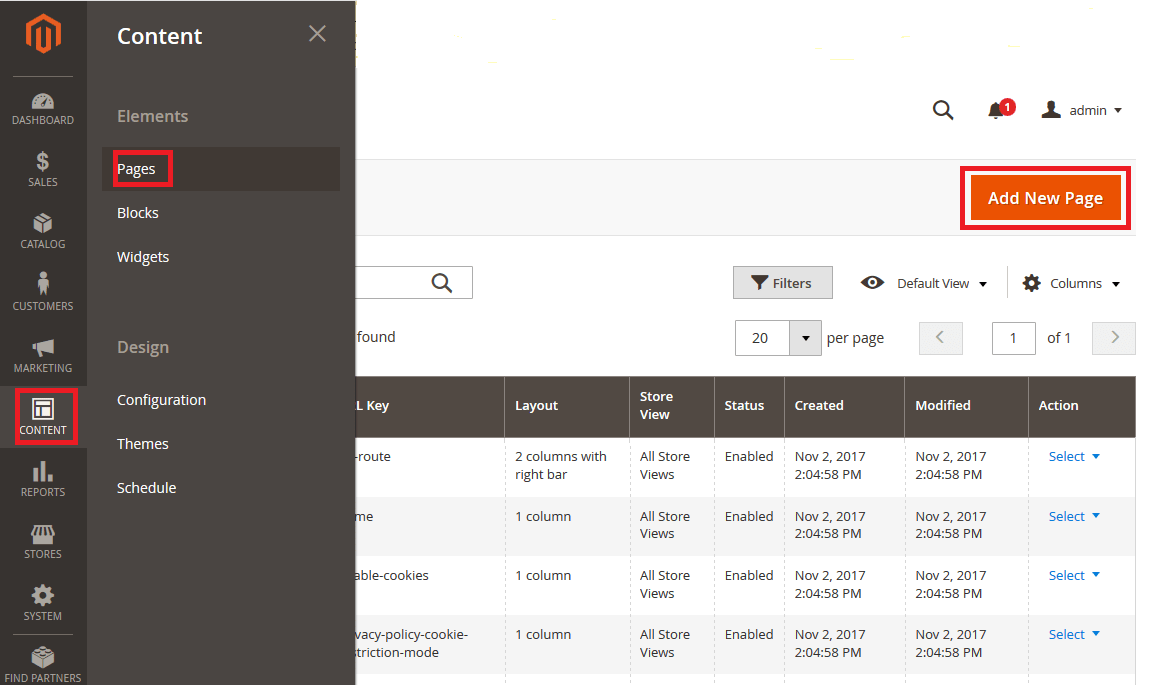 Step 3. Fill in the details of your new page, including Page Title, Content Heading, SEO elements, Store View and Design. Hit the Save Page button once everything will be done. You can use the WYSIWYG editor for controlling the content of your pages.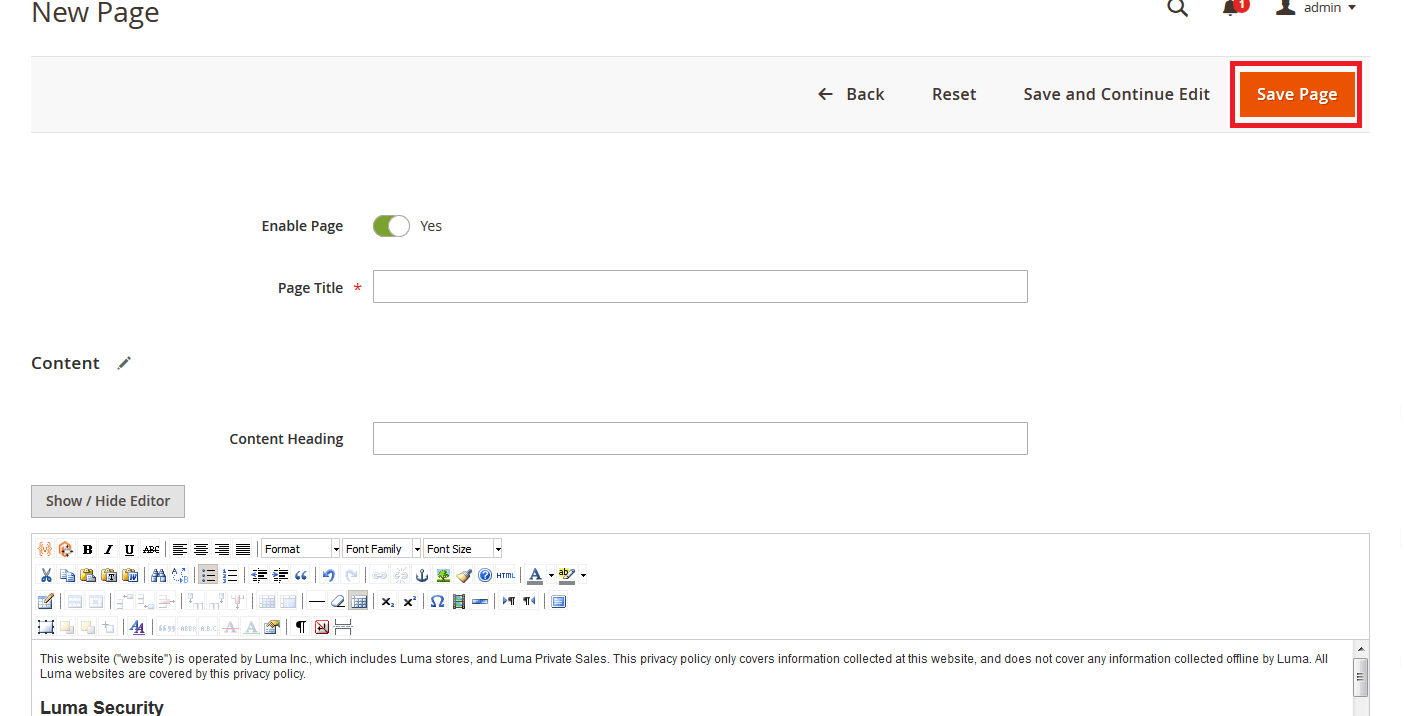 What is a Static Block in Magento 2
Static blocks are dynamic and highly customizable means of quickly modifying the content of your site. These elements are especially useful for managing pages that are likely to change on a frequent basis.
Some of the examples of using static blocks on an eCommerce site include the process of adding some additional content to the header, footer and product category pages as well as dividing the content of the homepage into manageable sections.
Static blocks are a perfect instrument for placing seasonal banners, info blocks about sales, return, size charts and other information. And the most important thing is that they can be controlled via an admin panel.
Static Block creation
Step 1: Once you've signed in to the Admin account, go to Content → Elements → Blocks;
Step 2: Click the Add New Block button;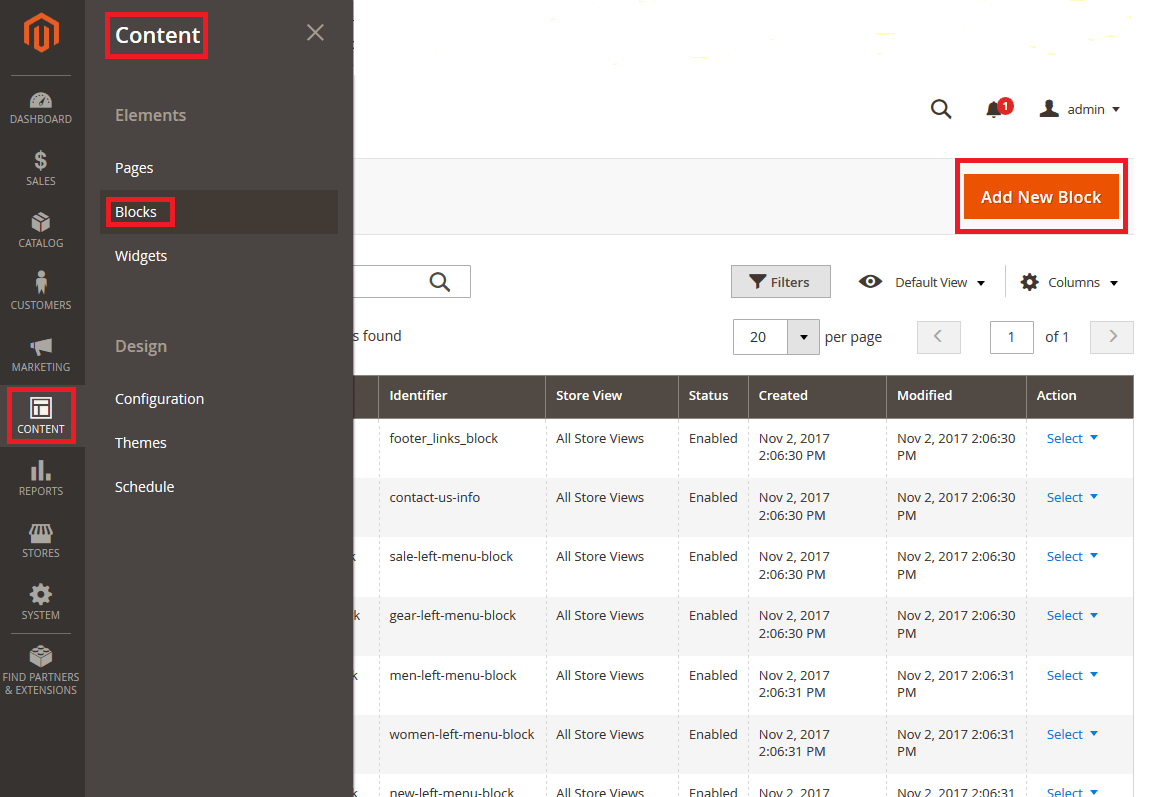 Step 3: Fill in all the form fields and choose the most suitable Store View field. Include the content for your block, insert links, tables, images, video, and audio files by using the WYSIWYG editor. Once everything is done, don't forget to click the Save Block button.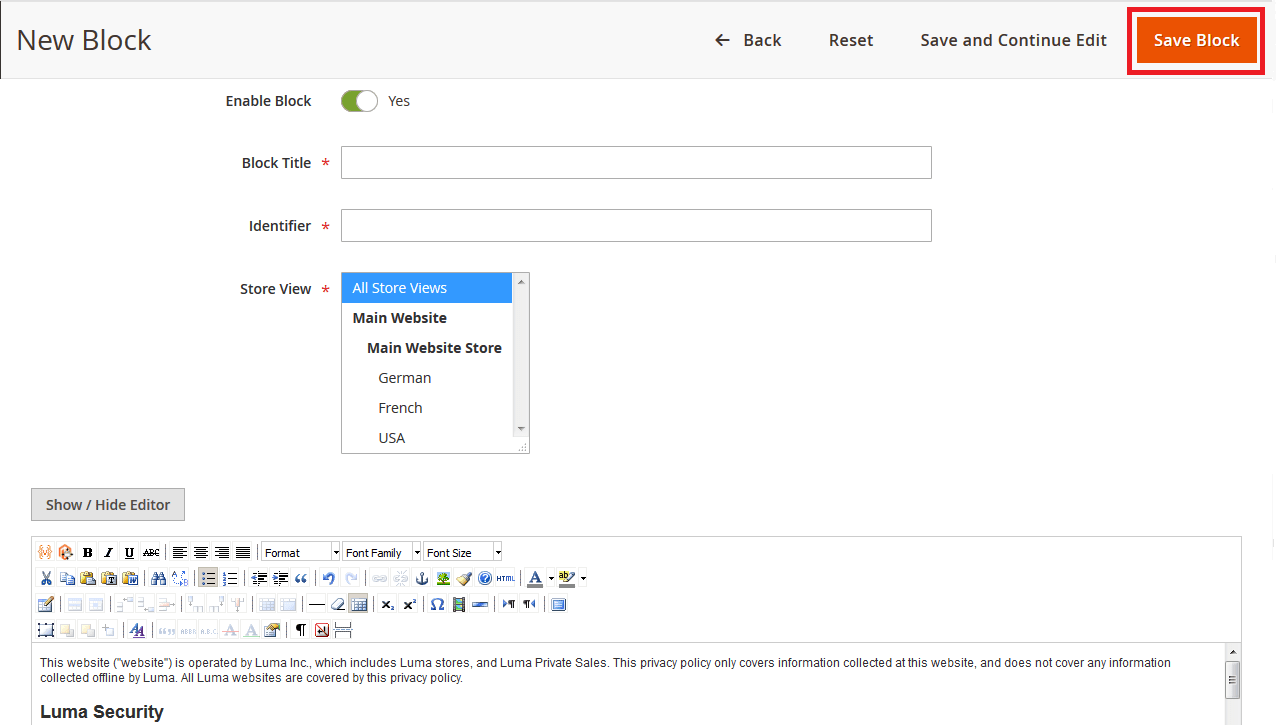 How to add a static block to a CMS page by inserting a widget
Step 1: Go to Content → Elements → Pages;
Step 2. Choose CMS page you want to insert a widget to;
Step 3. Next, go to Content → Show/Hide Editor → Insert Widget. A new window should open up;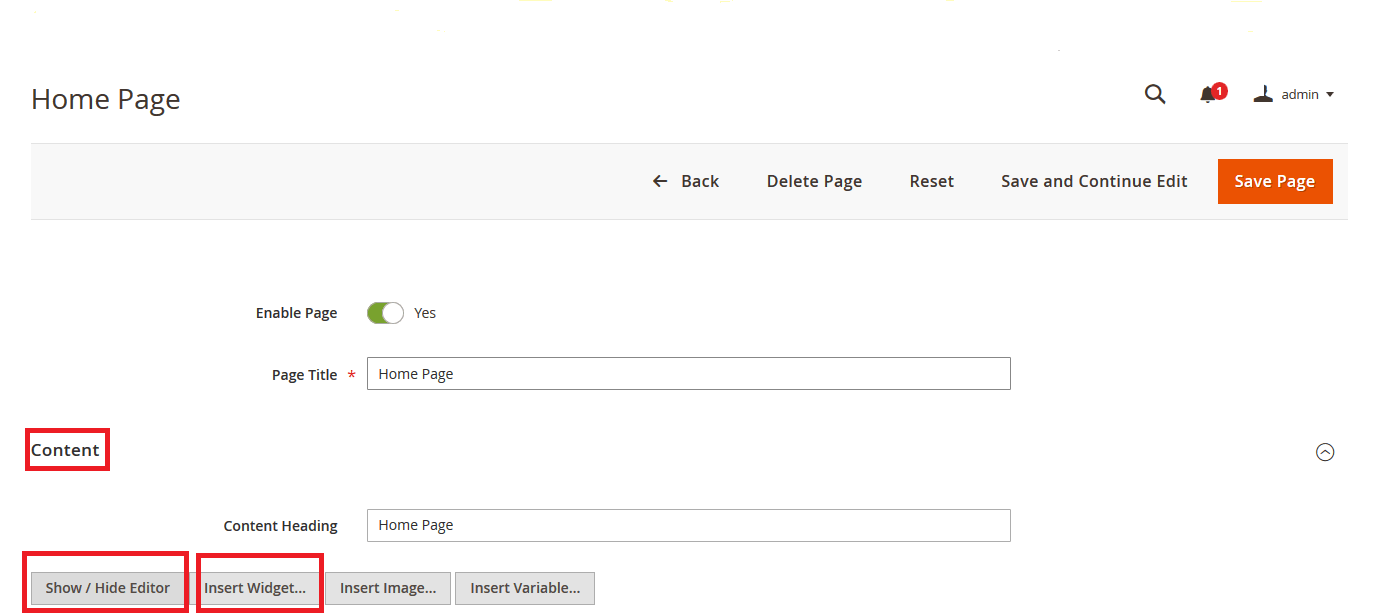 Step 4. Select the Widget Type, Widget Template and Widget Block. Click the Insert Widget button once you're done;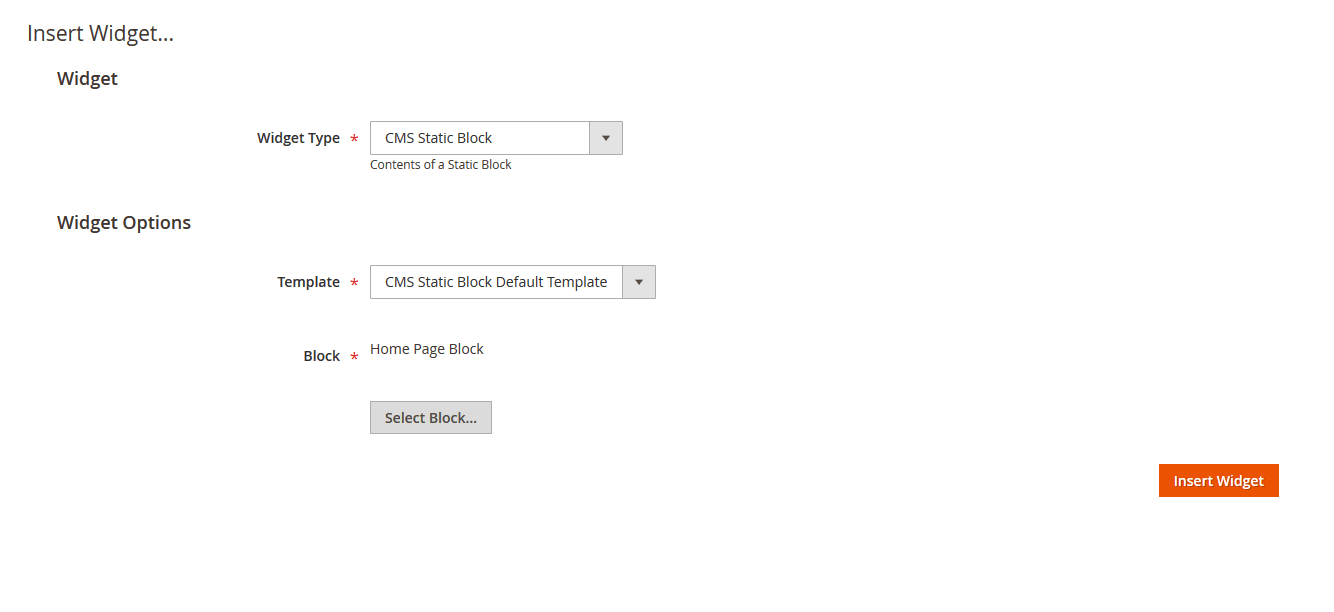 Step 5. As a result, Magento will generate a special code for the widget we have just configured.