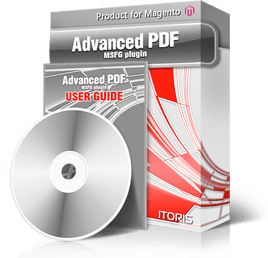 Advanced PDF is a special plugin that will work in compatibility with SmartFormer Gold (Magento Form Builder).
There are 2 main functionality blocks it provides:
Simple table-based export of your forms' submissions to PDF. All or selected submissions can be exported to PDF, plan text only, in the table.
Ability to create and style a good-looking PDF output, include any texts, images, decorations, pull submissions' data to the PDF. As a result you will get a ready PDF contact, agreement, commercial proposal, etc. - generated when your forms are submitted.
This output can be attached to admin's and/or customers' emails, you can also provide ability for your customers to get the PDF output and save it directly after they have submitted a form.

This plugin is dependent on SmartFormer Gold Magento extension. It can be installed and will work only together with the extension.
Pack includes:
Plugin in a zip archive
Unlimited # of installs
Open source
Free updates & docs
PDF Plugin
SFG plugin for Magento
Professional installation +$49
$99.00
It includes:
quick and professional response
configuration support for all IToris products
online Help Desk
Support Membership
for the term of
$99.00