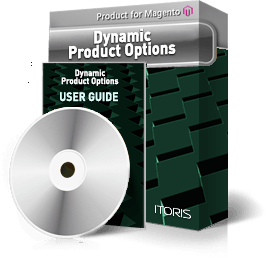 Want to add custom options to your products? That's easy with Dynamic Product Options module.
You will get a visual options' editor where you can drag them, organize in rows and columns and create/edit easily.
Plenty of options' settings so that you can create an input box or sets of radio buttons or file upload just in seconds.
Need more? Create conditional branching, where options depend on other options and become available on condition only. Options can be visible for selected customer groups only. You can add them on product pages in a regular way or in a modal window.
There is ability to create options' templates when you have several products that share the same options. You create template once and them simply upload it on the products' pages.
Bundle and configurable products can also have custom options, and moreover their configuration can be displayed in a modal window together with the custom options.
To make your life simpler we provide IToris Installer. Unpack it to the root of your website, with it you will install and update all our Magento extensions and design themes with one click in your admin area. Read more
Full version for Magento Community Edition
Pack includes:
Extension for Magento CE 1.4.x, 1.5.x, 1.6.x, 1.7.x, 1.8.x, 1.9.x
1 month of Support
Free updates
Documentation
DEMO 1: Dependent Options on Product View
DEMO 2: Product Options In Popup (click button "Configure")
Screenshots: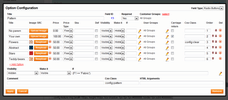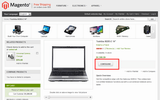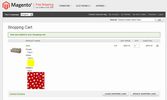 Features:
Options' templates - created once and applied to as many products as you want
Drag-and-drop interface where option can be easily created, dragged to other places, restructured and edited
Options to be organized in several rows and columns if needed
Options display - on product pages, in a modal window with Configure button or in a modal window when the product is added to cart
Plenty of settings that vary for different fields - input box, text area, drop-down, multi-select, checkbox(es), radio buttons, file upload, date and time, image, HTML/DIV
Ability to add HTML as an option - embed video, special code, and so on
Selections and configurations for bundle and configurable products can be displayed in modal windows above the options
A group of elements can be hidden/shown together based on the conditional rule

(NEW)

Ability to link option to a product. If option has been selected the product inventory will be reduced automatically

(NEW)

Ability to clone similar options

(NEW)

QTY for custom options

(NEW)

Tier prices for custom options

(NEW)

Options configuration per store view

(NEW)