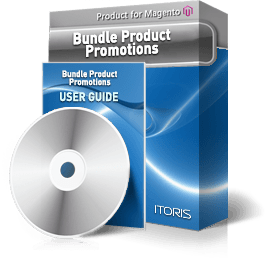 Create a promo set with various discount options based on bundle products in Magento. Enable custom options in the promoset or bundle configurable products.
The module makes your bundle of products inseparable, so that there is no ability to edit it or change the quantity of its items - it is added to the cart as a set all together.
There is ability to set a discount for each item in the bundle - either fixed or a percentage one, so that when the customers view the bundle product on the front-end they see the regular price as well as the discounted one and how much they save. You may set discounts per associated products manually. Or set a discount for the whole promoset at once. Or set fixed price for the whole promoset.
The module is especially convenient when you sell products that should be purchased together in a certain configuration - provide additional convenience for your customers by pre-setting the bundles for them and creating special discounts for the bundle purchase.
See also: Grouped Product Promotions
To make your life simpler we provide IToris Installer. Unpack it to the root of your website, with it you will install and update all our Magento extensions and design themes with one click in your admin area. Read more
Bundle Product Promotions
Full version for Magento Community Edition
Pack includes:
Extension for Magento CE 1.4.x, 1.5.x, 1.6.x, 1.7.x, 1.8.x, 1.9.x
1 month of Support
Free updates
Documentation
See the Bundle Product Promotions DEMO
Screenshots: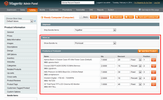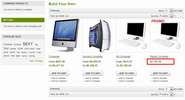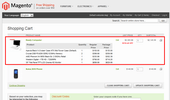 Features:
Replaces default Magento bundle configuration
Single product can be easily searched and conveniently added as a bundle
Bundles are inseparable - configuration and quantity pre-set, no ability to change it
Discount can be set per single product in the bundle. It is calculated and total regular and discounted prices are displayed on product pages